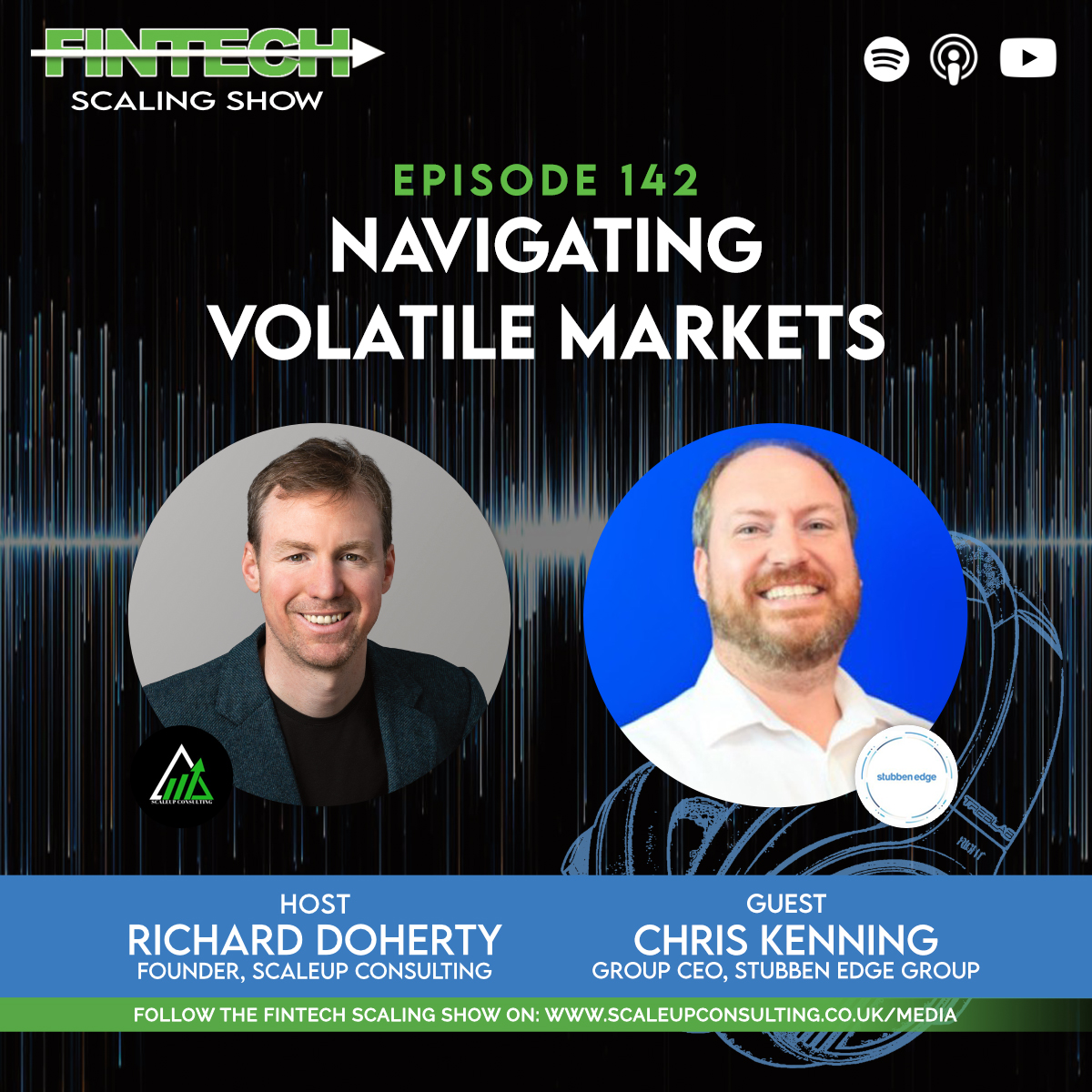 It's been a tough couple of years for us all
Just as we thought we were through the worst of the pandemic; we were hit with soaring energy costs and rising inflation.
And we're now heading towards a full-on cost of living crisis. If we're not there already.
Fintechs have been hit particularly hard
But, how did we get there? How are fintech leaders dealing with the situation and what can be done to ease the pressure?
In this episode, Richard and Chris Kenning, Group CEO of Stubborn Edge, take a look into the current economic challenges and provide insights & perspectives on how to navigate volatile markets.
Episode Highlights:
1) How to navigate the systematic shift in macro trends 
2) Why having a view and not a fixation on macro economic trends will help you forward plan
3) Why more M&A activity in the market is likely
Episode Resources
Hidden Profit Zones: Download for free at https://www.scaleupconsulting.co.uk/sign-up/
Scaleup Diagnostic: https://scaleupconsulting.co.uk/#single/0
Guest Profile: https://www.linkedin.com/in/chris-kenning-2b38811a/
Guest Website: https://www.stubbenedge.com/