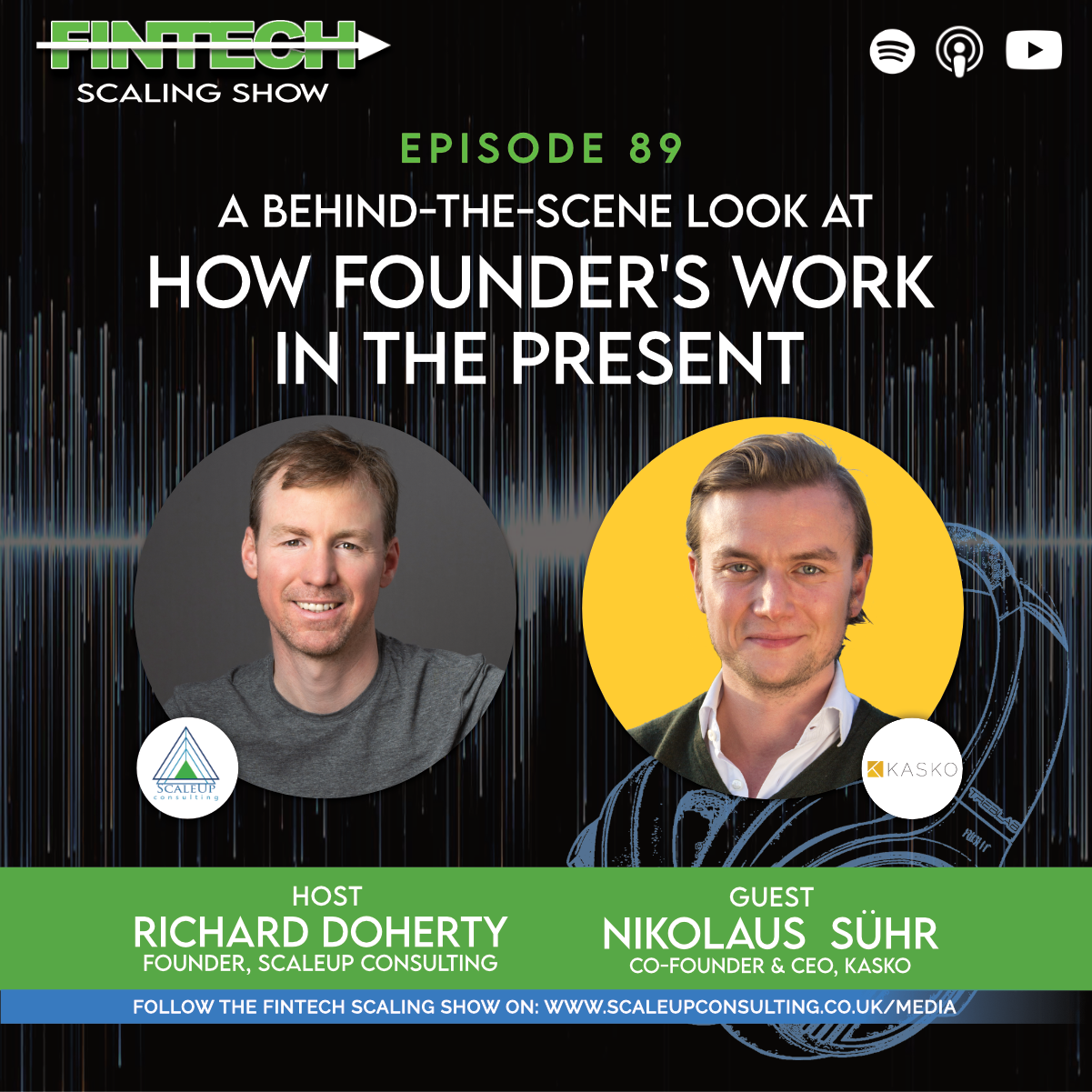 Here's what we talked about:
Are you ready to grow your startup business but don't know what steps to take?
 As a founder who's ready to take the game to the next level, how do you overcome growing pains and successfully scale your business?
 In today's episode of the #fintechscalingshow, Nikolaus Suhr shares with us his entrepreneurial journey and the strategies he takes in scaling Kasko, while continuously learning the ins and outs of running a technology-based business.
 Discover why he was destined to become an entrepreneur, and how he uses both his successes and failures as learning experiences to grow and move forward in career and in business.
 Furthermore, find out what it takes to become a leader, making certain that you have the drills and routines that allow you to propel forward towards success.
 Episode Highlights:
 ⦁        Why meditation is useful and how it helps entrepreneurs
⦁        Drills and routines to help you move forward in your entrepreneurial journey
⦁        How your thoughts are capable of controlling your actions
Quote:  " What I find motivating is not so much the outcome of something, but just feeling the illusion of control "  - Nikolaus Suhr
Links: 
LinkedIn Account: linkedin.com/in/nikolaussuehr
Website: http://www.kaskotech.com/
Scaling Now?  
Want to speed up your scaling journey with my help? Get in touch with me here to see how I can help! richard@scaleupconsulting.co or visit our website https://scaleupconsulting.co.uk/