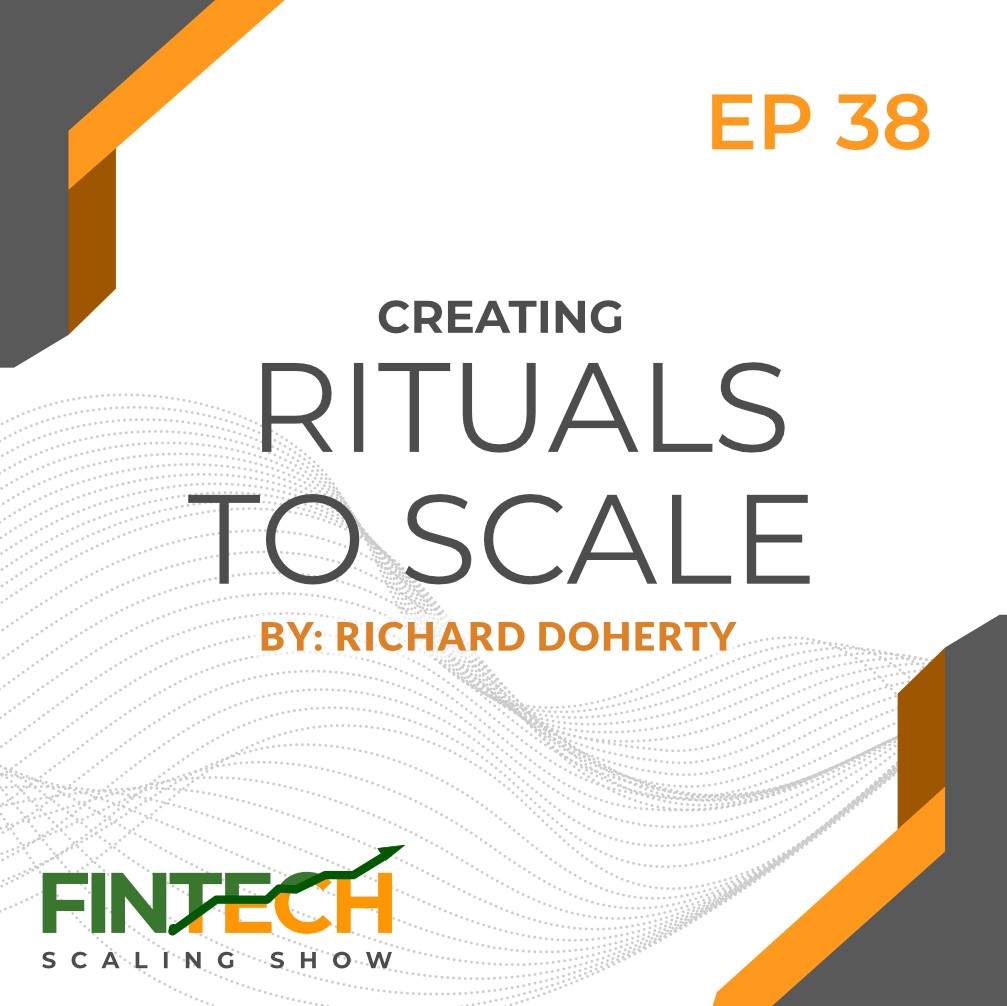 Here's what we talked about:  
How do you think rituals impact your business as you move through the scaling gears? 
Because thinking of and improving rituals in your company can impact your growth trajectory 
My guest today, on the #fintechscalingshow,  Manolo Atala, Co-Founder & CEO, of Fairplay shares simple, but extraordinarily potent rituals which make for big impingements that help build teams, achieve goals and liven up the 'WORK' environment. 
These rituals are being used to scale Fairplay in Mexico, a revenue-based financing platform that offers e-commerce entrepreneurs support and the freedom to scale through smart financing. 
Episode 38: Creating Rituals at Scale brings hidden gems to the forefront of scaling, and outlines why it's important to LOVE what you do 
Key Discussion Points: 
How to create rituals that your company loves 
How to go about embedding & updating rituals continuously 
The connection between rituals & OKRs 
Why talent sourcing is continuous, and the process critical to success 
Scaling your operations through questioning and executing at the same time 
Recommended Books: 
The Hard Thing About Hard Things by Ben Horowitz 
What You Do Is Who You Are: How to Create Your Business Culture by Ben Horowitz 
You Are Not So Smart by David McRaney 
Psychedelic Explorers Guide Safe Therapeutic & Sacred Journeys by James Fadiman  
Quotes:  
"Those tiny rituals could become a really good process in the future if you are consistent."" - Manolo Atala 
Links:  
Linkedin Profile: https://www.linkedin.com/in/manoloatala/ 
Website: https://getfairplay.com/ 
Scaling Now?  
Want to speed up your scaling journey with my help? Get in touch with me here to see how I can help!  richard@scaleupconsulting.co