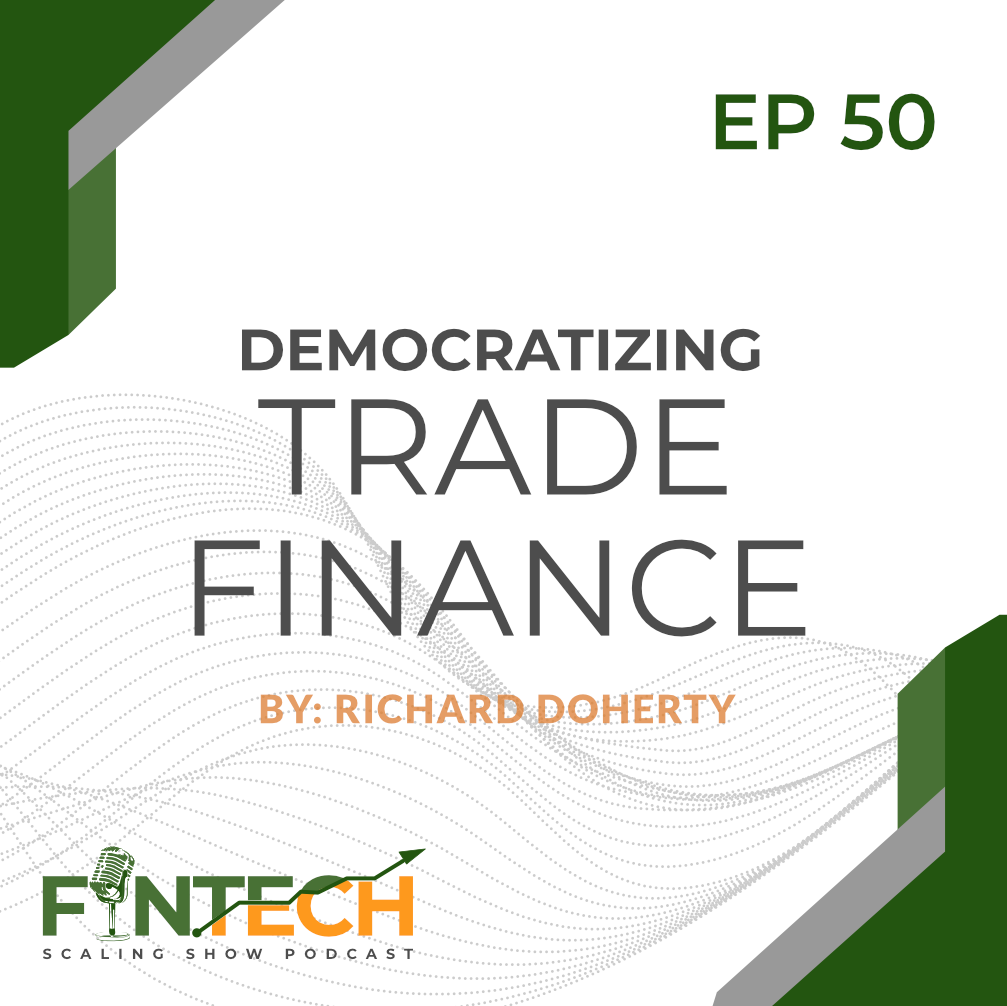 Here's what we talked about:
In a global world of trade finance, is it possible to move beyond the noise and create a democratized system?
My guest today on the #FintechScalingShow, Dominic boom, CEO of Fineon Exchange, talks through how tech is creating an opportunity to disrupt the norm and connect people in global trade.
He goes on to talk through the digital agenda and the impact this will have on both pre and post-trade processes.
Episode 50,  Democratizing Trade Finance, dives into tech and how AI this will play an integral part in building the systems, processes, and models in the new global trade ecosystem of the future
Key Discussion Points
The future of trade finance, in a digital world

How team mentoring can help propel you forward

How to setup referrals and partnerships that work
Quotes: 
"Managing the data and efficient processing of that data and understanding that data enables businesses and financial institutions through relevant applications to greatly enhanced their efficiency. And therefore in turn, that's underpinning a global economic model.That is revolutionary." - Dominic Broom
Links: 
Linkedin:https://www.linkedin.com/in/dominic-broom-5908049/
Website: https://fineon.net/
Scaling Now?  
Want to speed up your scaling journey with my help? Get in touch with me here to see how I can help! richard@scaleupconsulting.co