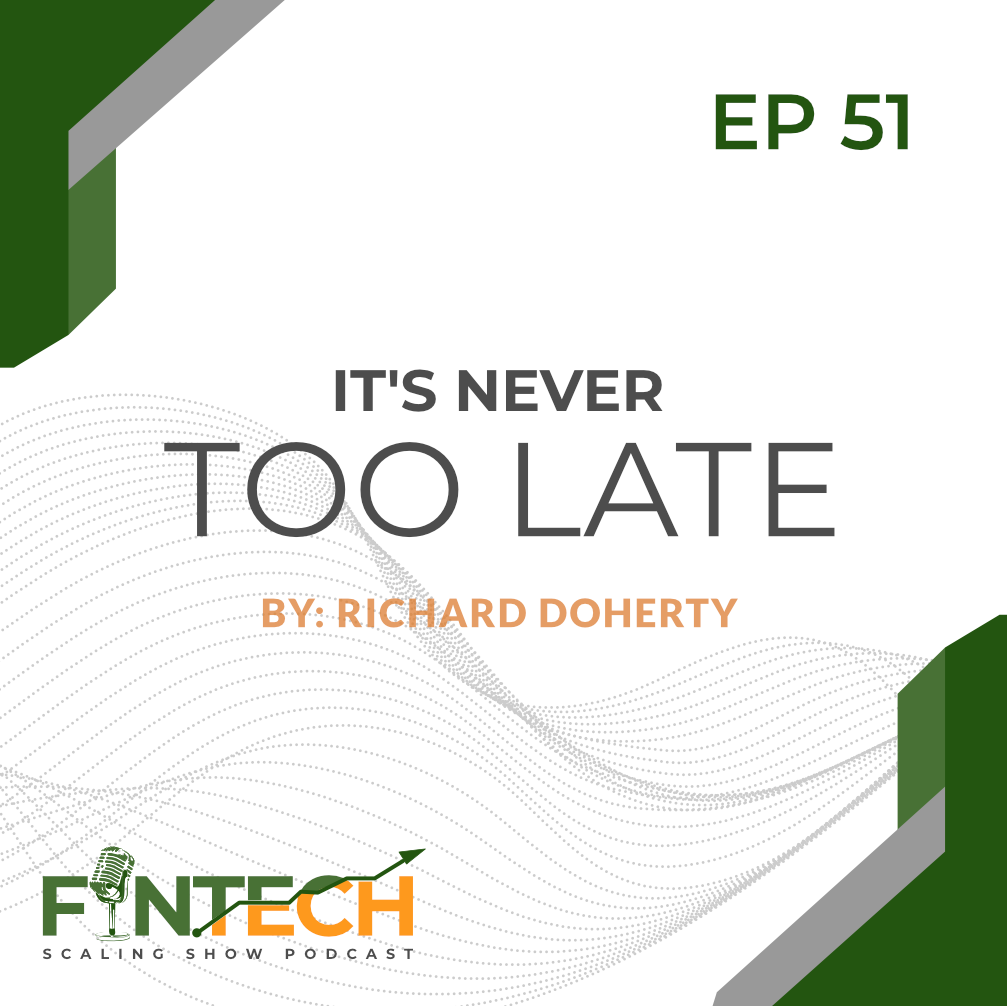 Here's what we talked about:
How can you use your corporate career experience to set up and scale a business? 
My guest today on the #FintechScalingShow, Steve Pomfret CEO of Cygnetise talks openly about his journey from banker to consultant and starting and scaling a business. 
He is candid about how he's leveraged his board and team to fill in the areas outside of his expertise and how this has paid dividends.
Episode 51 It's never too late, provides hope to those who have an idea and a sense of realism about how they can use their corporate experience to move from idea to reality.
Key Discussion Points:
How to transition from corporate world to startup founder

How to leverage your boards experience to scale

The reality of scaling and moving from Founder to CEO
Quotes:  "Continuous change. Continue to change content, continuous improvement, you need to continually look at and review what you're actually doing and if it is appropriate" - Steve Pomfret
Links: 
Linkedin:https://www.linkedin.com/in/steve-pomfret-03b8391a/
Website: https://www.cygnetise.com/
Scaling Now?  
Want to speed up your scaling journey with my help? Get in touch with me here to see how I can help! richard@scaleupconsulting.co