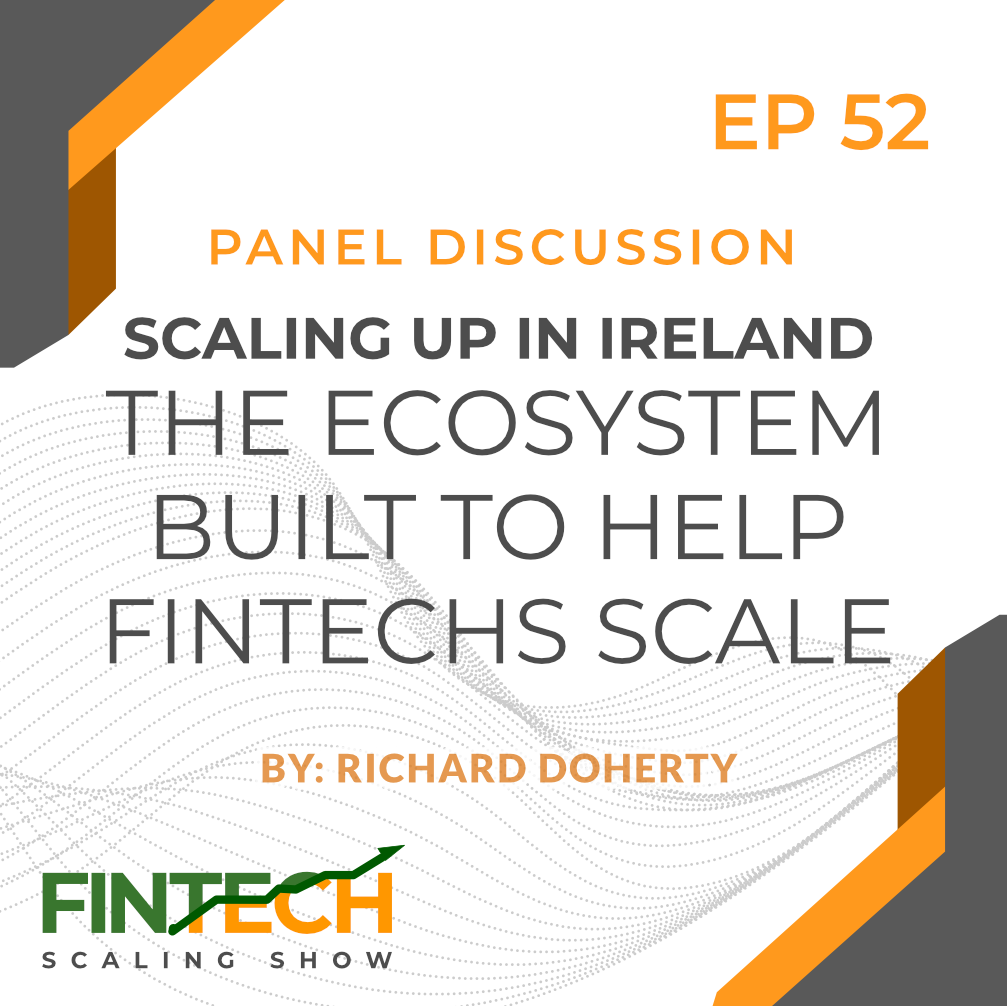 Here's what we talked about:
How can you nurture an ecosystem that helps startups grow? 
My guests today on #theFinTechscalingshow panel talk through what Ireland is doing to support fintechs and how this is helping the economy and people's spread their wings cross borders.
Our distinguished experts give us a sneak preview of what it takes to set up and sustain the ecosystem that funds more startups than Y Combinator.
Episode 52 Scaling up in Ireland (The Ecosystem Built to Help Fintechs Scale) provides a playbook and platform for aspiring FinTech founders to leverage proving that relationships are the crucial ingredients as you scale.
Key Discussion Points
The Irish FinTech ecosystem

How to set up and facilitate a cross-border network? 

Why nurturing startups is critical to economic growth?
Quotes:
" The attraction of FinTech is very strong for a lot of people, but when you're setting the company up, you have to have a very solid plan in place. And then you can ask for help. I think looking for somebody else to draw your planet for you, it is not the way to." - Neil Ryan
"So you have to, you have to be able to change with the times and things can become pretty stale pretty quickly. I would say first and foremost, from my perspective, it's gotta be innovative" - Jack Clark
"I suppose we've kind of formed ourselves into an organization builds upon the connections that the guys have spoken upon.  Firstly, I suppose that that helps set the strategic direction for our organization" - Michael Concannon
Links: 
Linkedin:
Neil Ryan - https://www.linkedin.com/in/neil-ryan-021b7431/ 
Michael Concannon - https://www.linkedin.com/in/michael-concannon-6b578719/
Jack Clarke - https://www.linkedin.com/in/jack-f-clarke-088b9229/
Scaling Now?  
Want to speed up your scaling journey with my help? Get in touch with me here to see how I can help! richard@scaleupconsulting.co