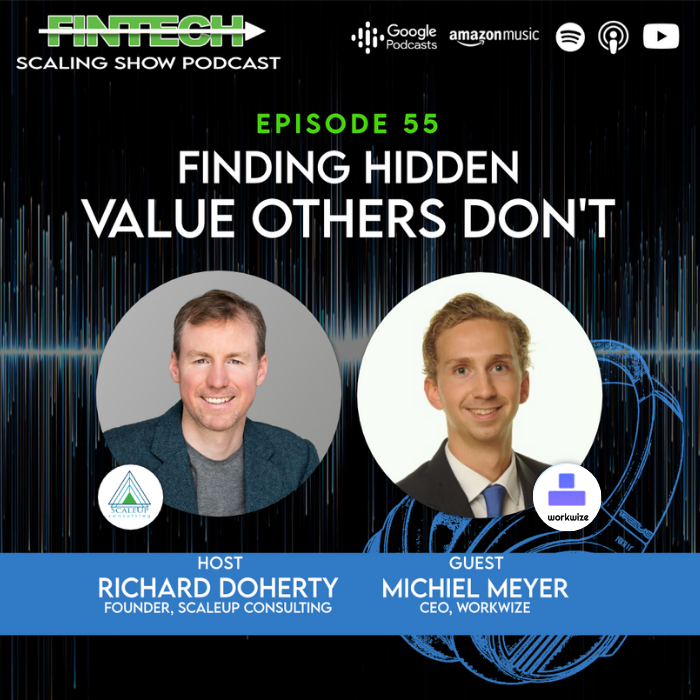 Here's what we talked about:
What are you doing to find your edge in a competitive market?
Today on the #fintechscalingshow, Michiel Meyer,  Founder and CEO of Workwize opens up about how the the roles he had prior to becoming a founder helped him land on his feet as he launched his startup.
We dive into how the experience of taking an idea, and then launching it into the market helped build his knowledge and toolset which would be used to good effect later down the road
Episode 55, Finding Hidden Value Others Don't is a jammed packed episode that looks at how startup founders can find their edge through building self-education before they take the leap.
 Key Discussion Points 
From idea to market launch

Difference between direct and indirect channels

Demand generation tactics & community building
Quote: " The most important thing when starting a new business is having trust in each other" - Michiel Meyer
Links: 
Linkedin: https://www.linkedin.com/in/michielmeyer/
Website: https://www.workwize.com/
Scaling Now?  
Want to speed up your scaling journey with my help? Get in touch with me here to see how I can help! richard@scaleupconsulting.co