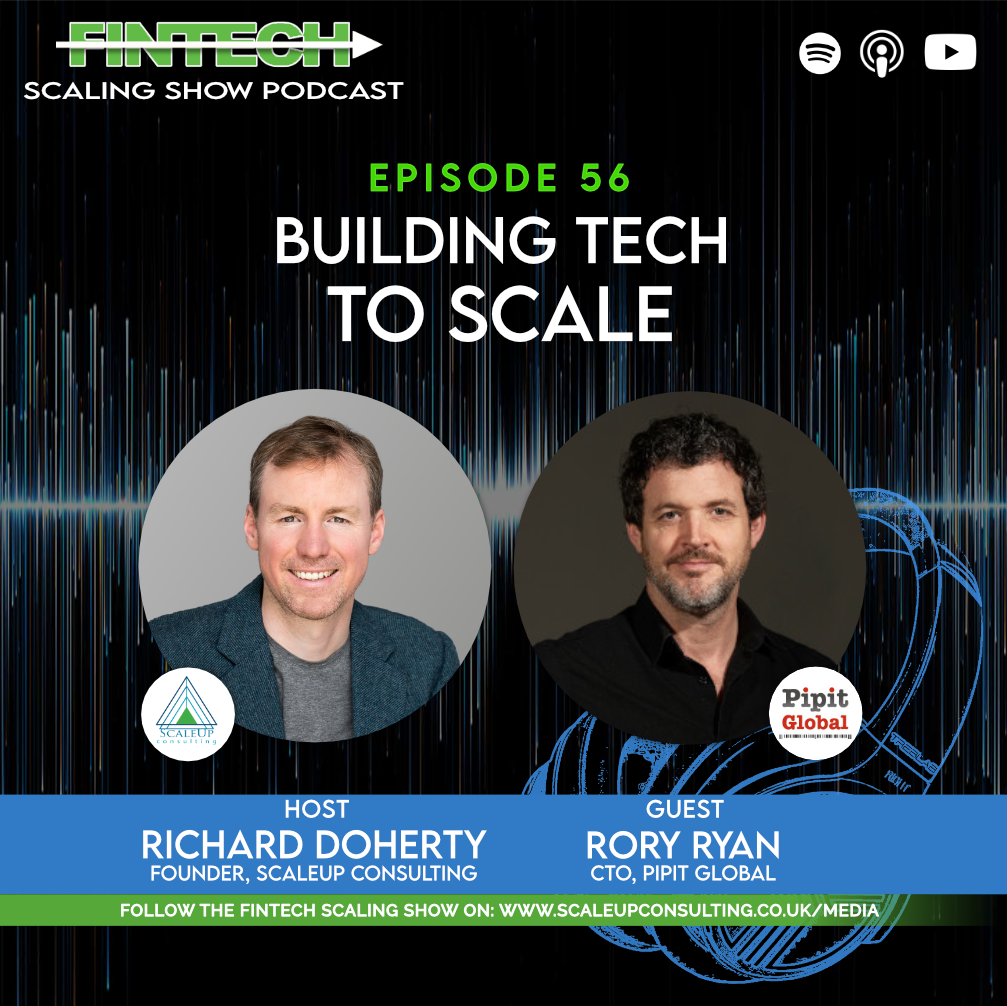 Here's what we talked about:
How are you building your tech stack to scale?
My guest today on the #fintechscalingshow. Rory Ryan, CTO at Pipit Global, talks about the critical aspects of creating a scalable and sustainable tech stack as your company moves through the gears and starts growing. 
Rory goes onto talk about his approach to scaling tech and outlines three critical steps to fast integration, which we all know is one of the hardest aspects of releasing and connecting software alongside other vendors or systems.
Episode 56, Building Tech to Scale dives into the techy aspects of scaling a fintech and shows us how to put the plumbing in from the ground up.
 Key Discussion Points: 
Three-steps to help you integrate faster

Aspects to consider as you scale your tech 

Standardization vs Bespoke build 
Quotes: "Compliance is where things were getting still. We put a lot more resources into compliance" - Rory Ryan
Links: 
Linkedin: https://www.linkedin.com/in/roryryan/
Website:https://www.pipit.global/
Scaling Now?  
Want to speed up your scaling journey with my help? Get in touch with me here to see how I can help! richard@scaleupconsulting.co