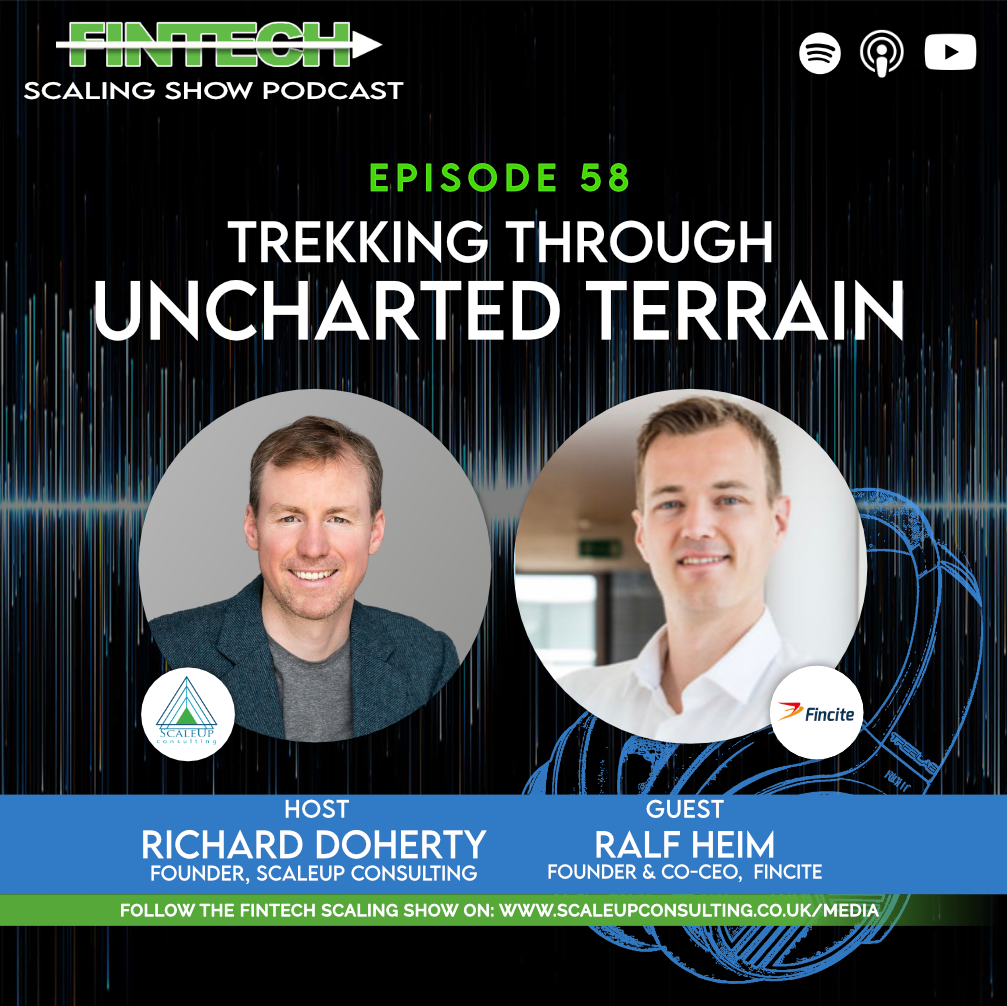 Here's what we talked about:
What terrain have you navigated on the route to learning and scaling your company ?
My guest today on the #fintechscalingshow Ralf Heim, Founder and Co-CEO of Fincite, talks through how as a 19 year-old he got the best education one could imagine and helped scale a startup.
This early experience proved critical as later on down the road, he set-off on his own startup journey. And quickly being recognised as one of Germany's fastest growing startups by the likes of the FT.
Episode 58, Trekking through Uncharted Terrain, provides a real life story of how to navigate your journey and make certain to consistently learn as you build your business and life ambitions
Key Discussion Points: 
Why taking the path less travelled can be fruitful

Remember referrals as you scale

How internal team investment pays dividends 
Quote: " There is no marketing campaign, like word of mouth." - Ralf Heim
Links: 
Linkedin: https://www.linkedin.com/in/ralfheim/
Website: hhttps://www.fincite.de/en/
Scaling Now?  
Want to speed up your scaling journey with my help? Get in touch with me here to see how I can help! richard@scaleupconsulting.co
or visit our website: https://scaleupconsulting.co.uk/