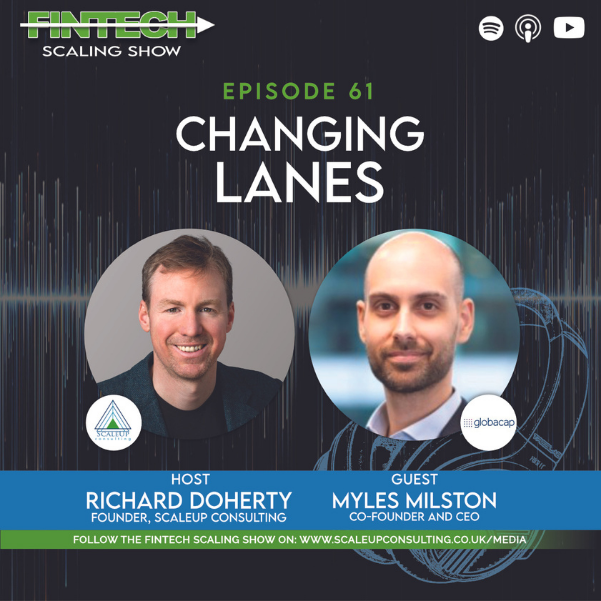 Here's what we talked about:.
When you first played tennis or cricket,  were you instantly hitting the ball out the middle
Or, did it take time, dedication and some sacrifice for you to move through the gears?
Today in the #fintechscalingshow, Myles Milston, Co-founder and CEO of Globacap talks through his journey as Co-Founder and the path that lead him to starting up a business.
We dive into the different paths Myles went down, from Jazz musician to computer science graduate, all the while iterating and reflecting on both successes and failures as he lived his life.
Episode 61, Changing lanes, talks about life and how failures and reflection are a vital part of your journey as you continue towards a path of business in the fast paced world of a FinTech
Key Discussion Points
Learning from your life interests to create your own path

How to learn from both failures and successes

The different aspects of hiring as you scale

How to align your new team members to your mission
Quote: " Failure is the best experience we can get. " - Myles Milston
Links: 
Linkedin: https://www.linkedin.com/in/myles-milston/
Website: https://globacap.com/
Scaling Now?  
Want to speed up your scaling journey with my help? Get in touch with me here to see how I can help! richard@scaleupconsulting.co or visit our website https://scaleupconsulting.co.uk/