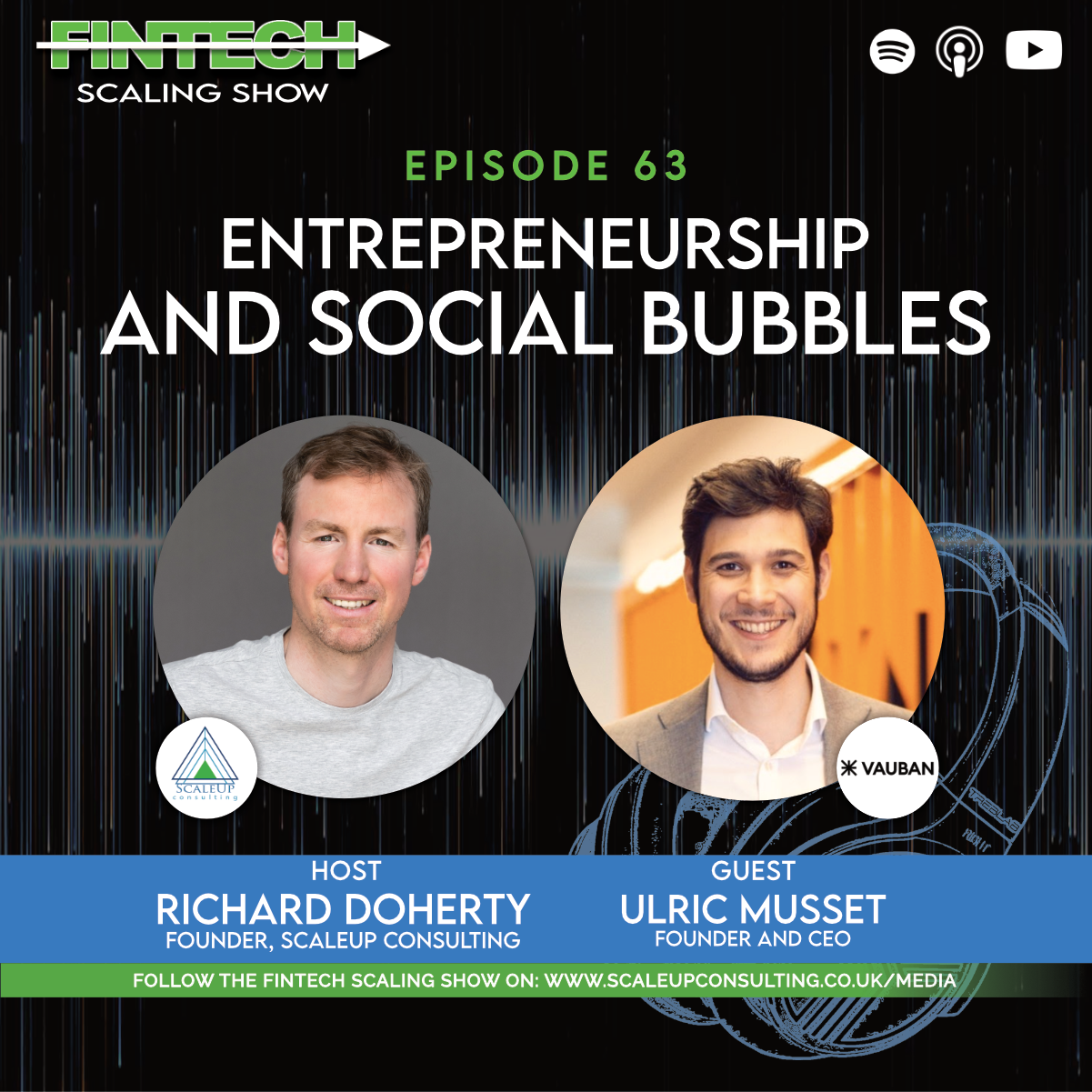 Here's what we talked about:
What were you doing when you're 12 years old?
Today on the #fintechscalingshow, Ulric Musset, Founder and CEO of Vauban takes us down his path into entrepreneurship and how he started using the internet to earn money from 12 years old.
He goes on to walk through the "talent" challenge and what he's doing to stand out from the crowd and source the best team to realise his vision. In an action packed episode, we go on to discuss how he launched gathered market feedback through creating a simple, but effective, landing page - and how this was a catalyst to really get going
We move on to talk about how Ulric is using social bubbles to educate his team and leverage this information "together" to truly understand what's going on in their target market.
Episode 63, Entrepreneurship and Social Bubbles, unpacks the secrets to using the internet as a secret weapon to learn and grow as you scale your business
Key Discussion Points
How to leverage social media to understand your target market? 

How to use the internet to grow yourself 

Ideas to learn together as a team
Quote: " First thing is to focus on the why and  the impact of what we are doing more than the how" - Ulric Musset
Links: 
Linkedin: https://www.linkedin.com/in/ulricmusset/
Website: https://vauban.io/
Scaling Now?  
Want to speed up your scaling journey with my help? Get in touch with me here to see how I can help! richard@scaleupconsulting.co or visit our website https://scaleupconsulting.co.uk/