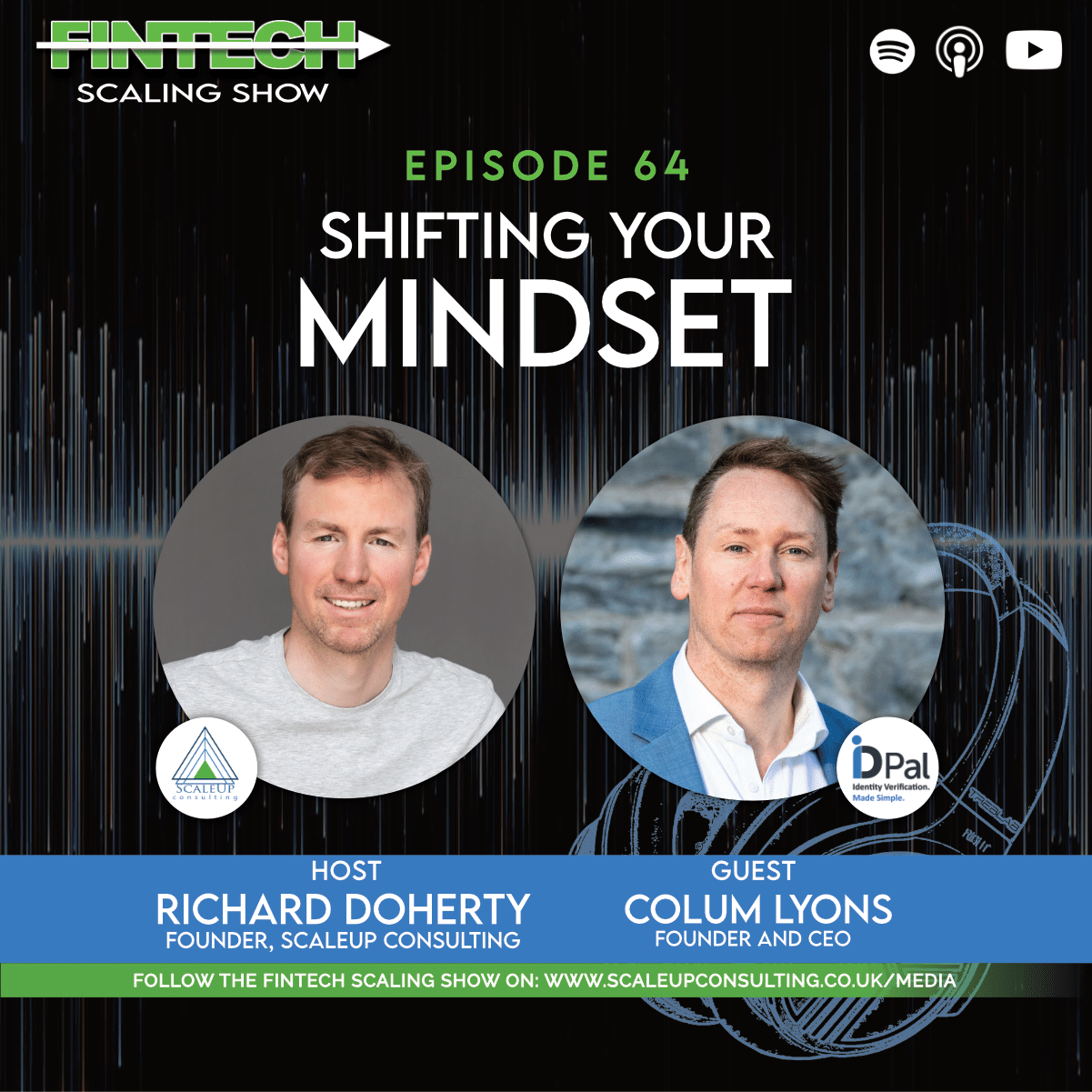 Here's what we talked about:
How has your mindset shifted as you've moved through the gears, and scaled your company?
Today on #theFintechScalingShow, Column Lyons, CEO of ID-Pal, opens up about his role as Founder and CEO, and how he has gone out of his way to learn and acquire new skills. All the time shifting his mindset gradiently so the company he builds is prosperous.
We go on to talk about how life and work are intermingled, but there is also a dose of reality for everyone as building a business from the ground up does take effort, resilience and sacrifices.

"Our business is moving 24/7, it's doesn't sleep " Colum

But in the same breathe, Colum goes onto discuss how he makes cares for his team, so they can switch-off and this is reflected in the 4pm Friday call, where the team hop-on a call to close the week out
Episode 64,  Shifting your mindset, dives into the facets of scaling.
Key Discussion Points
How to upskill yourself as a Founder & CEO

The importance of moving burn-out from the equation 

Tactics to promote and communicate your product to the market
Quote: "Having scars in your past is a good thing, because if you have scars, you're not going to make those same mistakes again" - Colum Lyons
Links: 
Linkedin: https://www.linkedin.com/in/columlyons/
Website: https://www.id-pal.com/
Scaling Now?  
Want to speed up your scaling journey with my help? Get in touch with me here to see how I can help! richard@scaleupconsulting.co or visit our website https://scaleupconsulting.co.uk/