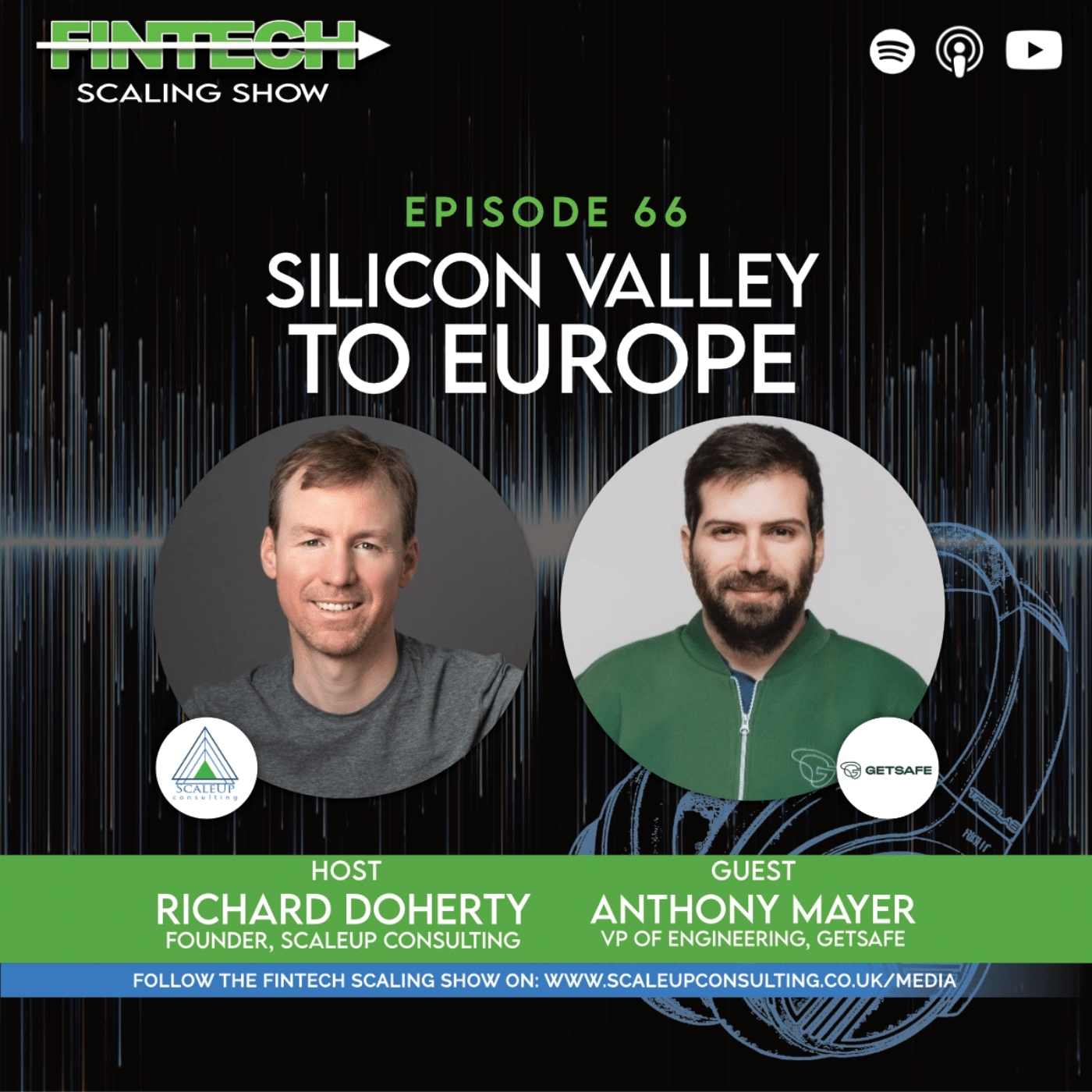 Here's what we talked about:
What do Silicon Valley and Europe have in common when it comes to scaling startups?
Today on the #theFintechScalingShow, Anthony Mayer, VP of engineering at GetSafe, talks about the similarities between Silicon Valley and the European start-up scene. He dives into how important it is, as a leader, to have the ability to bring groups of people together to solve a common problem and the need to forget hierarchy systems as ideas are not status-driven.
We go on to talk about some of the main tools he's bought over from Silicon Valley, and jump into why adaptability is important and how to use retrospectives to move the business or product forward rather than look for someone or something to blame.
Episode 66,  Silicon Valley to Europe, takes us on a fascinating journey and outlines how far the European start-up scene has come and is in fact leading the charge as we dig deep to transform the FinTech space
Key Discussions Points
What processes and data to collect and analyse for your remote business

How to replace the coffee break catch-up 

How a remote ecosystem helps get the best from your team 
Quote: "  Be constantly prepared to adapt as necessary' - Anthony Mayer
Links: 
Linkedin: https://www.linkedin.com/in/adwmayer/
Website: https://www.hellogetsafe.com/
Scaling Now?  
Want to speed up your scaling journey with my help? Get in touch with me here to see how I can help! richard@scaleupconsulting.co or visit our website https://scaleupconsulting.co.uk/