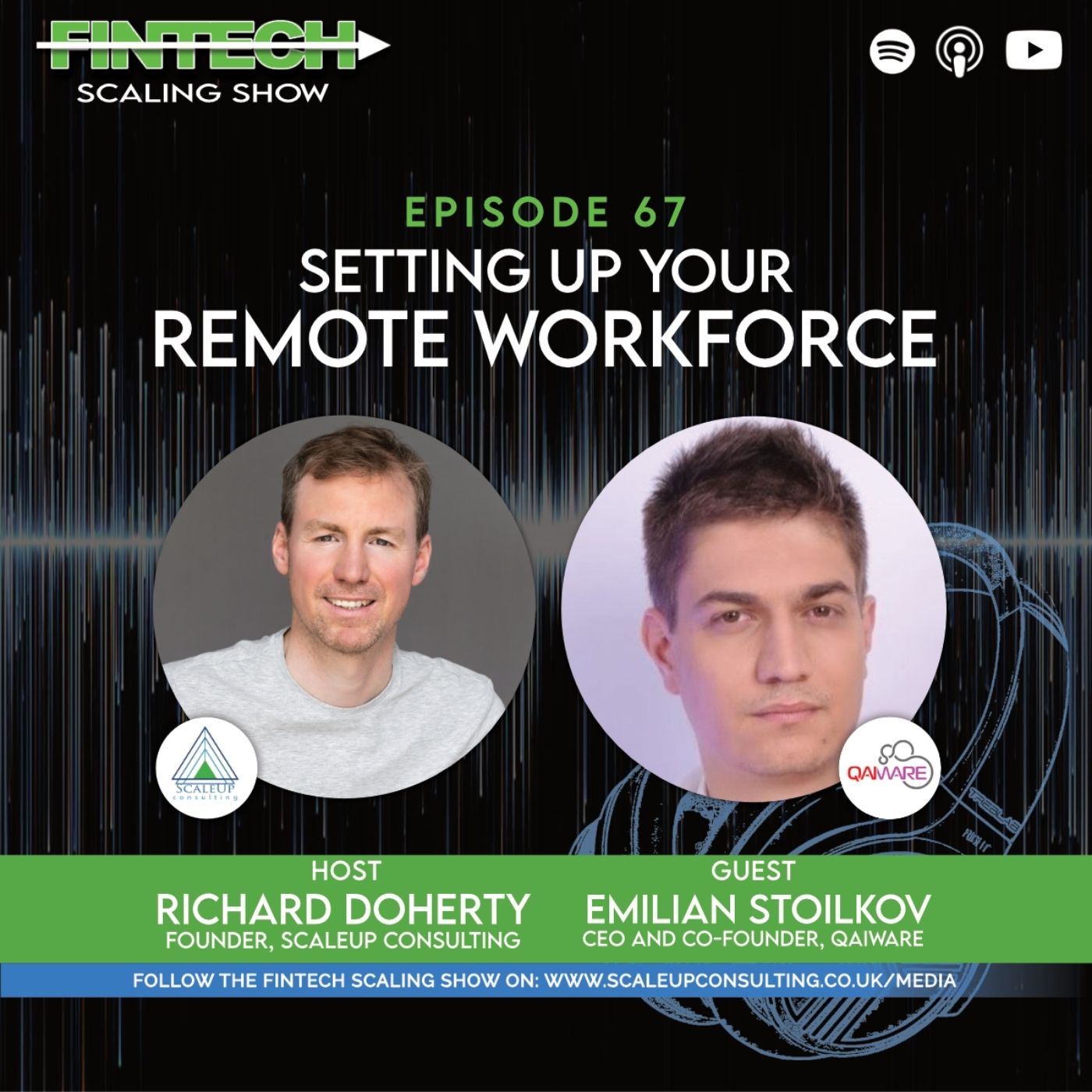 Here's what we talked about:
What are you doing to set up a remote workforce to propel you forward as you scale?
Today on the #theFintechScalingShow, Emilian, CEO and Co-Founder of QaiWare, talks us through how he setup and run a remote workforce, and what benefits he sees from sticking to this path for over 10 years.
We dive into the processes and data he uses to control his business remotely and how these same processes give him the information to adapt if and when needed.
 Episode 67 , Setting up Your Remote Workforce, talks about how setting up a remote ecosystem gives your team the flexibility they require to live their life.
Key Discussion Points:
What processes and data to collect and analyse for your remote business

How to replace the coffee break catch-up 

How a remote ecosystem helps get the best from your team 
Quote: "  In order to really be good in your job. You also have to be good in relaxing' - Emilian Stoilkov
Links: 
Linkedin: https://www.linkedin.com/in/stoilkov/
Website: https://www.qaiware.com/
Scaling Now?  
Want to speed up your scaling journey with my help? Get in touch with me here to see how I can help! richard@scaleupconsulting.co or visit our website https://scaleupconsulting.co.uk/