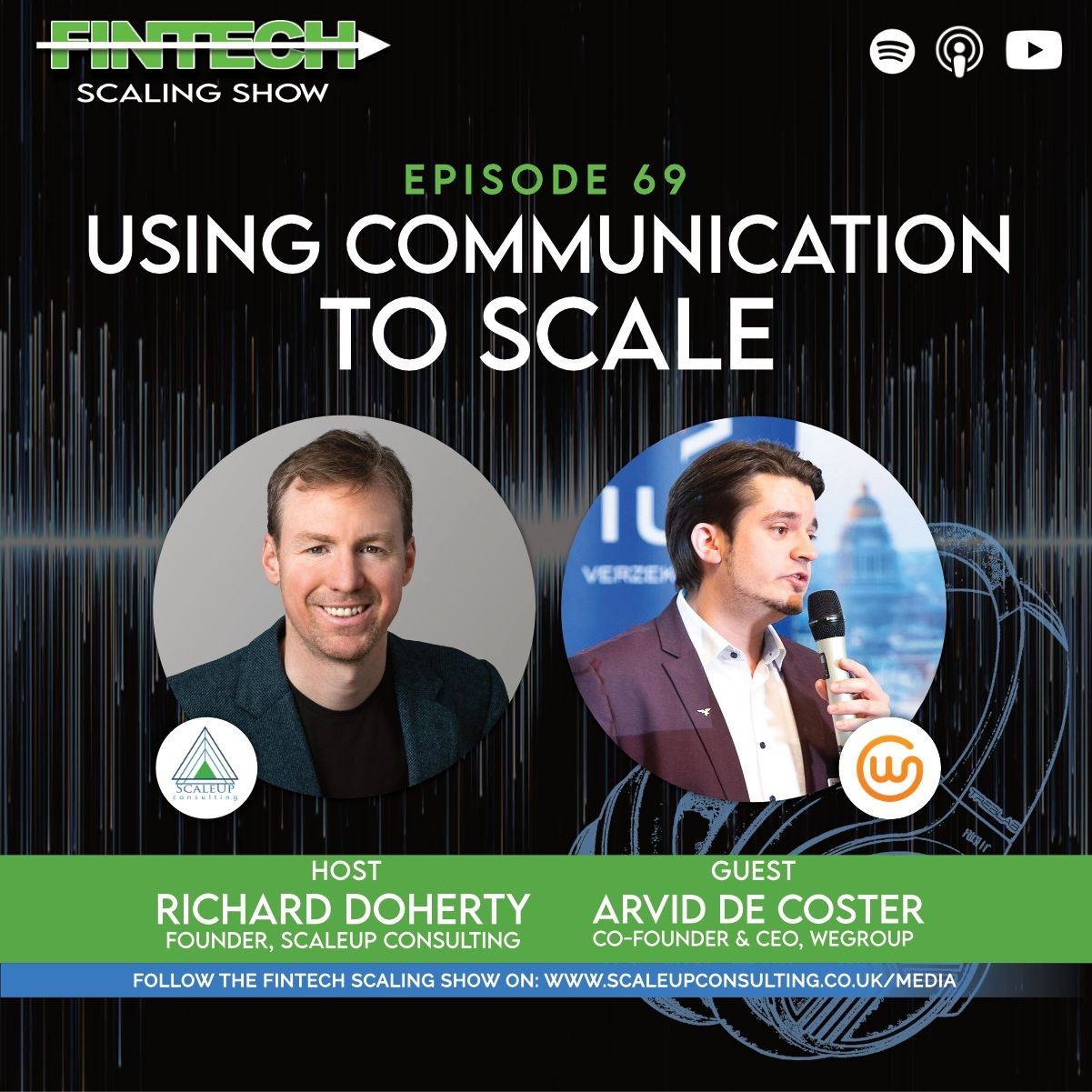 Here's what we talked about:
"What do you know or what do you have that no one else has?"
Today on the #FintechScalingShow, Arvid De Coster, Co-Founder and CEO of WeGroup opens up about the questions he asks himself and his team that ensures they continue to move forward and differentiate themselves in the market.
We go on to talk about how to communicate both internally and externally and why this is such an important aspect of scaling your business.
Episode 69, Using Communication to Scale,  dives into a subject that will really make a difference to your business as you look to lead your team to prosperity
Key Discussions Points
The Why Rule

Why being an empathetic communicator will help you scale

How to keep top of mind and build influence

How to become a company of thought leaders
Quote:  "I think one of the most important elements is  empathy" - Arvid De Coster
Links: 
Linkedin: https://www.linkedin.com/in/arviddecoster/
Website: https://www.wegroup.be/
Scaling Now?  
Want to speed up your scaling journey with my help? Get in touch with me here to see how I can help! richard@scaleupconsulting.co or visit our website https://scaleupconsulting.co.uk/