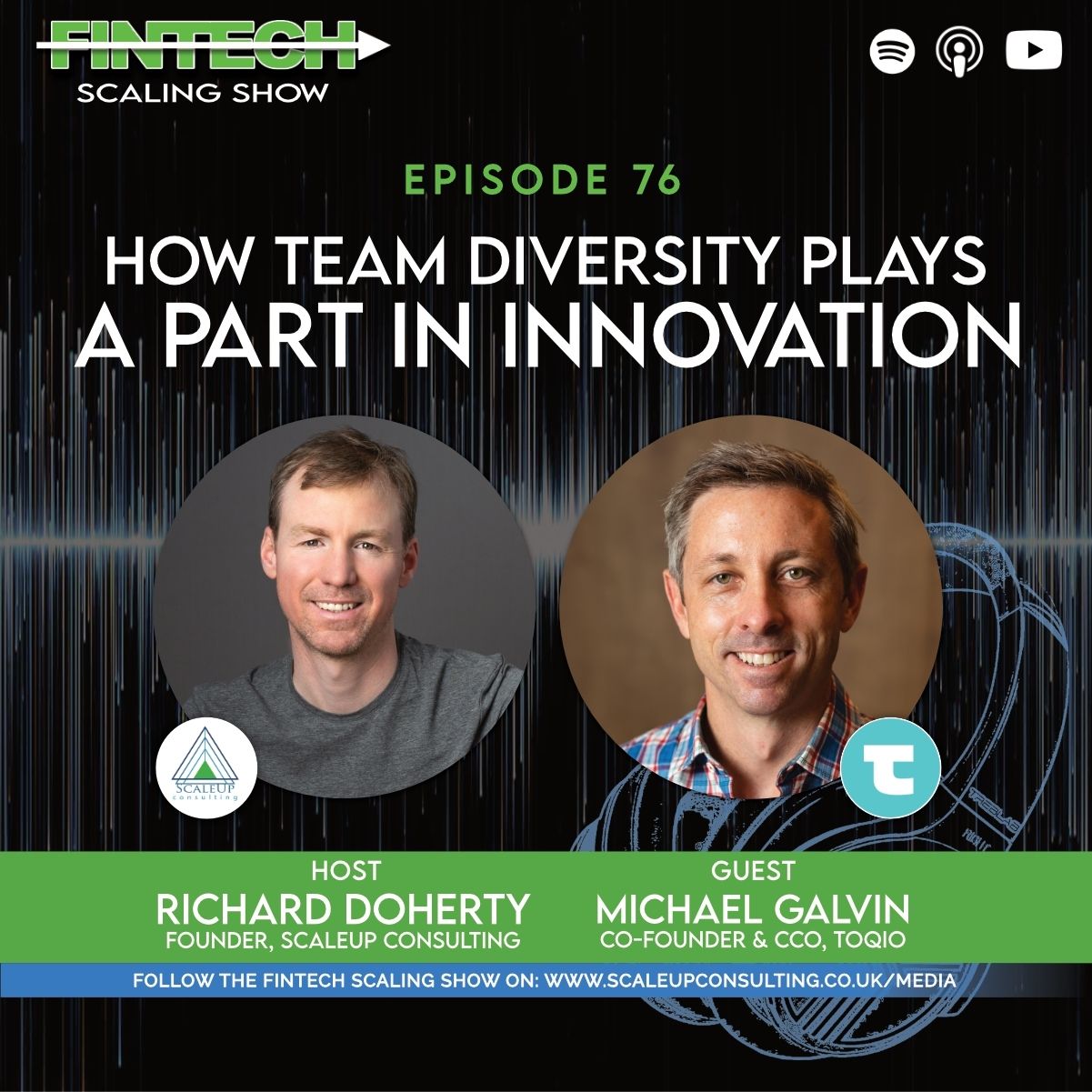 Here's what we talked about
How are you innovating as you expand your business ?
Today on the #fintechscalingshow, Michael Galvin Co-Founder & CCO, of TOQIO talks us through his philosophy on why culture and diversity play an important part in innovation
Allowing for openness and different points of view to as you look to build a winning team.
Key Discussion Points:
Why keeping a consistent personal routine helps as your scale

 How to keep up to date with market news and share information across teams

 How team diversity plays a part in innovation
ScaleUp Consulting, playing a major role in creating the new fintech ecosystem, by giving you the tools, strategies & insights to help you lead your team, group, and community to a prosperous future... 
Quote:  "Less about the knowledge and apply more, a little bit on the health" - Michael Galvin
Links: 
Linkedin: https://www.linkedin.com/in/mpgalvin/
Website: https://toqio.co/
Twitter: https://twitter.com/TOQIO_fintech
Scaling Now?  
Want to speed up your scaling journey with my help? Get in touch with me here to see how I can help! richard@scaleupconsulting.co or visit our website https://scaleupconsulting.co.uk/