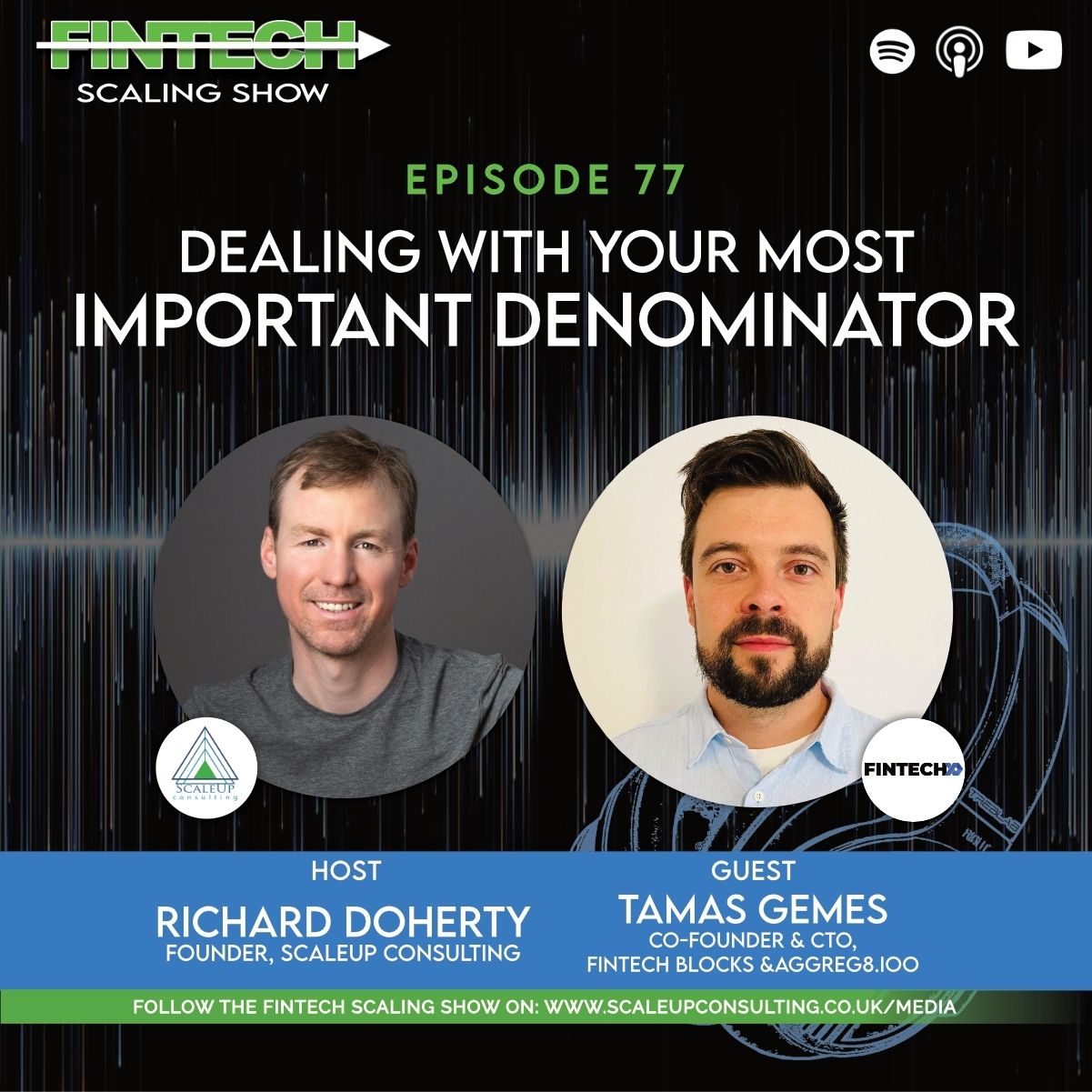 Here's what we talked about
What's the common denominator as you scale ?
Today on the #fintechscalingshow, Tamás Gémes  Co-Founder & CTO, of Fintech Blocks & Aggreg8.io talks us through his philosophy on people, and why this common theme must be thought through so that it  "causes" a positive movement towards your mission. 
Allowing your people to trust each other and take responsibility for their part in scaling towards a mission.
Key Discussion Points:
 How to get your new hires to produce quickly and efficiently

 Why train the trainer and mentorship helps you scale

 How to "hat up" your team members

 What to do when you see signs of contraction
ScaleUp Consulting, playing a major role in creating the new fintech ecosystem, by giving you the tools, strategies & insights to help you lead your team, group, and community to a prosperous future... 
Quote:  " Talent can be developed as well. And learning is more of an attitude" -  Tamas Gemes
Links: 
Linkedin:  https://www.linkedin.com/in/tamasgemes/
Website: https://fintechx.digital/
http://aggreg8.io/
Scaling Now?  
Want to speed up your scaling journey with my help? Get in touch with me here to see how I can help! richard@scaleupconsulting.co or visit our website https://scaleupconsulting.co.uk/