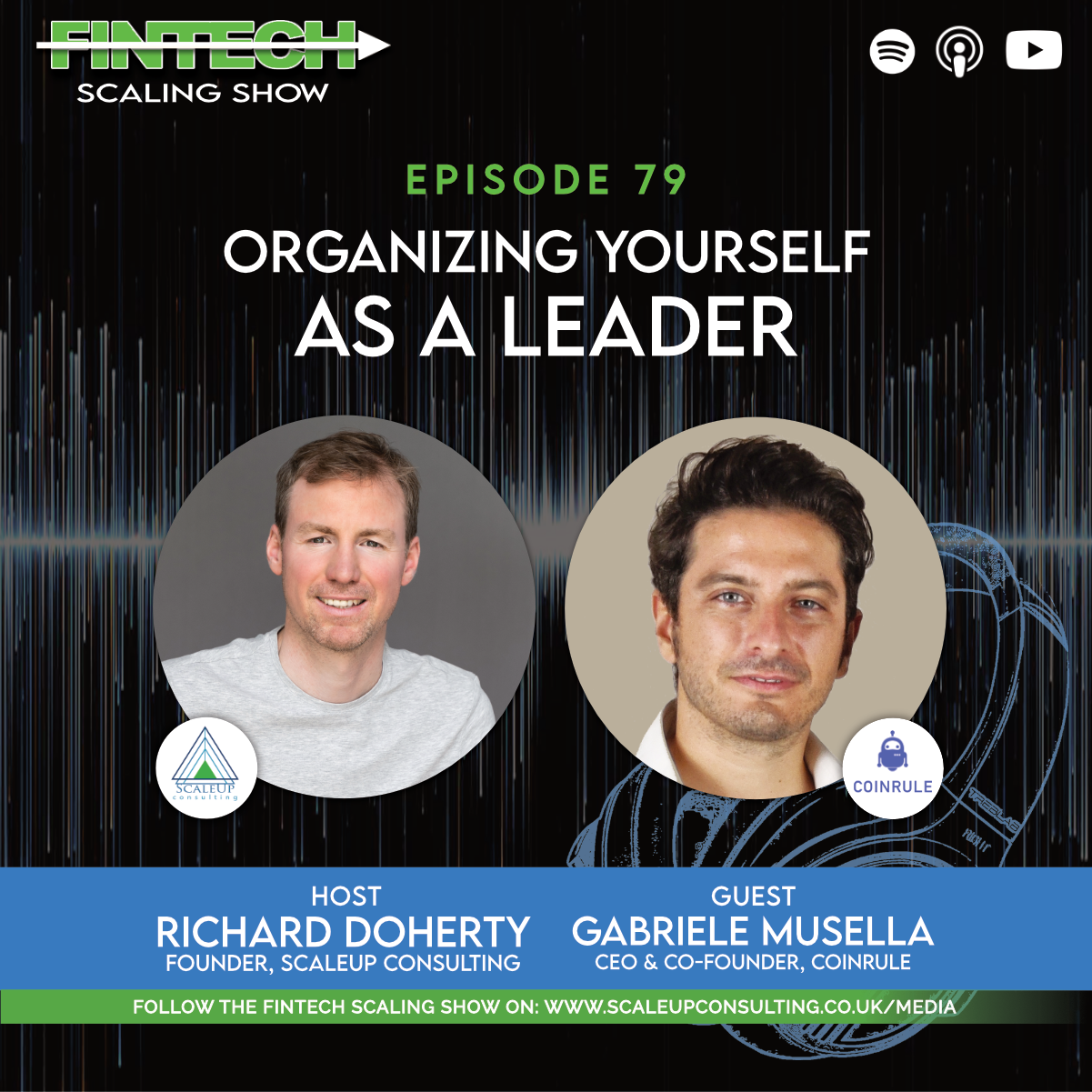 Here's what we talked about:
What habits and rituals are you changing that will allow you to lead your team as you grow?
Today on the #fintechscalingshow, Gabriele Musella CEO & Co-Founder of CoinRule talk us through his philosophy of scaling and what habits he's put in place that allows him to manage his life and work - and enjoy both these elements as his business grows
From making certain all to-do's are in google, to OKR's and using calendly, Gabrielle dives into all this providing valuable nuggets that will allow you to break free of the grind and enjoy the scaling process
Key Discussion Points:
How to make the best use of your calendar (and time)

 How to setup and facilitate and "Idea Box" culture

Why small wins are important during the day

Why being "interested" in people will help you scale
Quote:  "The antisocial day for me. It's vital " - Gabriele Musella
Links: 
Linkedin: https://uk.linkedin.com/in/gabrielemusella
Website:https://coinrule.com
Scaling Now?  
Want to speed up your scaling journey with my help? Get in touch with me here to see how I can help! richard@scaleupconsulting.co or visit our website https://scaleupconsulting.co.uk/