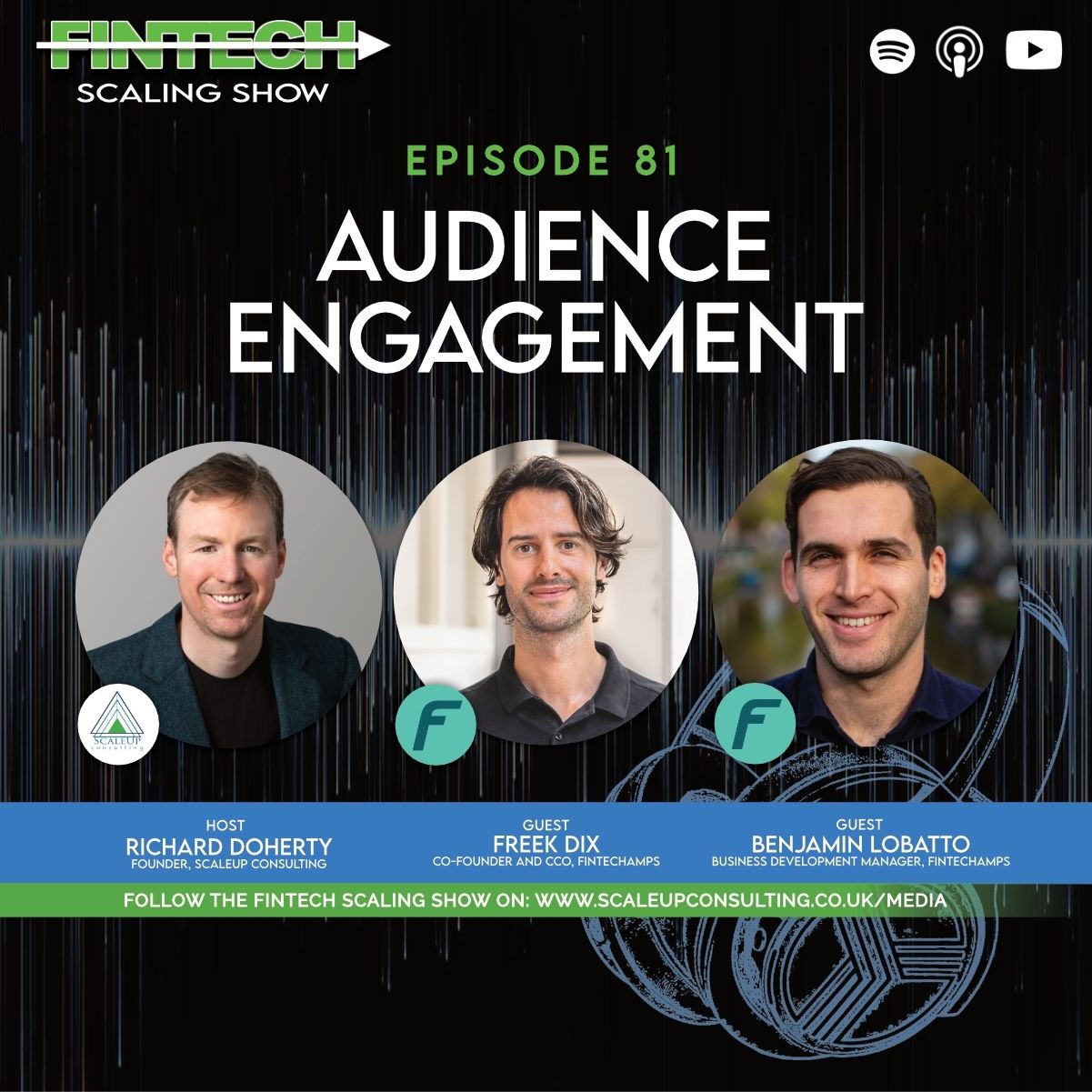 Here's what we talked about:
Does shouting from the rooftops get your publics attention?
I ask as in today's episode of the  #fintechscalingshow, Freek Dix and Benjamin Lobatto open up about how they've successfully connected the dots across a difficult to navigate ecosystem.
They go on to expand on their philosophy, and provide actionable insights on how to engage, and in some cases automate the conversation with your audience, prospects and customers 
And in so doing, adding value along the way that helps you jump over obstacles and solve burning challenges
Key Discussion Points:
Why understanding your narrative is critical to audience engagement

The top 3 things you should do to connect with your audience consistently

Social automation, how this can be done
Quote:  "There's always a vehicle to cut corners And that's something you need to work out." - Freek Dix
Links: 
Linkedin: https://www.linkedin.com/in/benjamin-lobatto-740864a3/
https://www.linkedin.com/in/freekdix/
Website: https://fintechamps.com/
Scaling Now?  
Want to speed up your scaling journey with my help? Get in touch with me here to see how I can help! richard@scaleupconsulting.co or visit our website https://scaleupconsulting.co.uk/