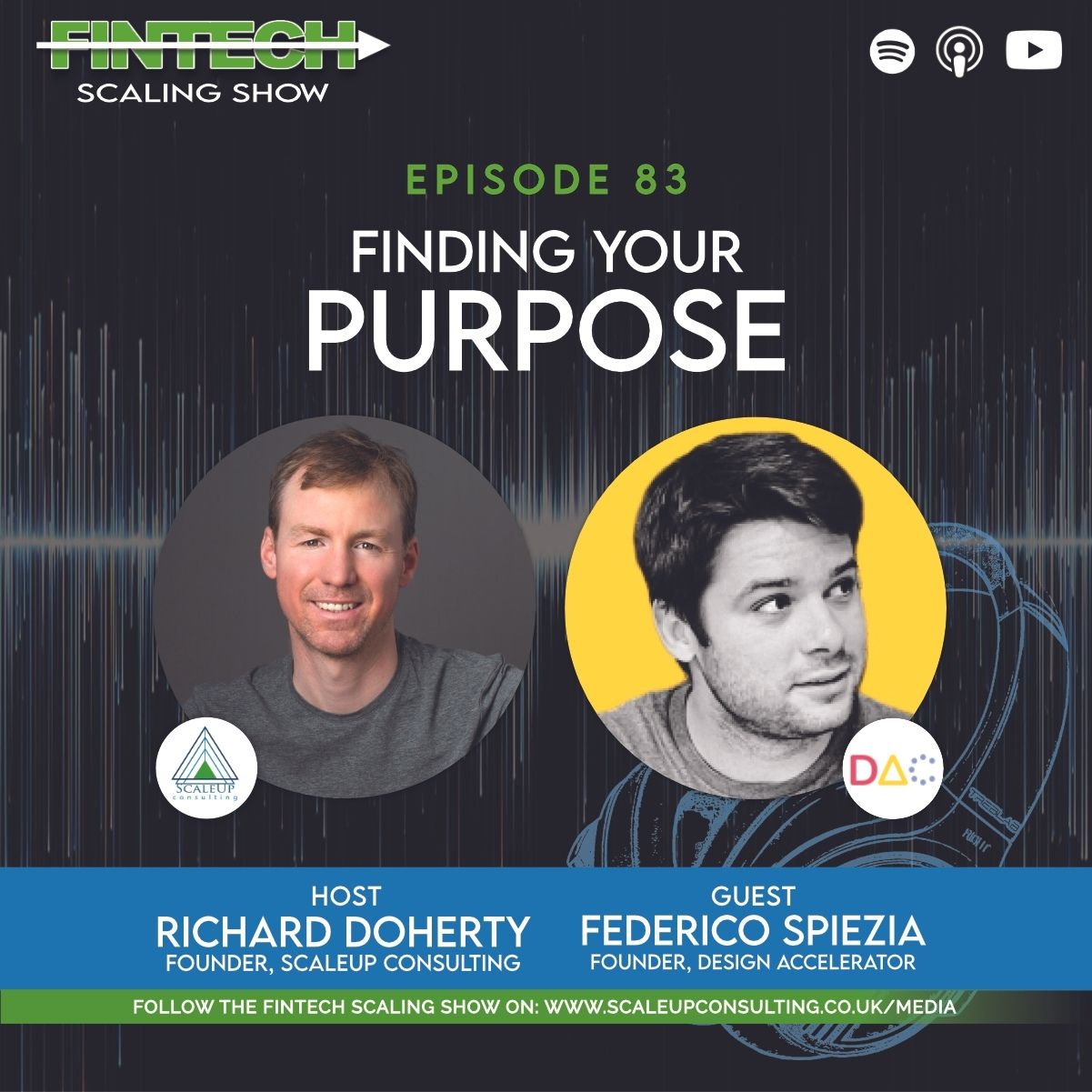 All leaders have it....
And then go off an change the world
And once known, you to can take control and move your audience towards their ideal scene
What is it?
Purpose
Today on the #fintechscalingshow, Federico Spiezia Founder, of Design Accelerator talks us through why purpose is top of the list as you look to setup you company and make an impact
It's the single most powerful thing I know of that, when clarified and articulated, can give a person or a business a quick boost.
Key Discussion Points:
 How defining your purpose is a critical part of the founder journey

Why engaging with your audience consistently helps you create a winning product or service

What platforms to leverage as you look to communicate your message
Quote:  " what's important here is that you're able to convey your story by making it clear ." - Federico Spiezia
Links: 
Linkedin:www.linkedin.com/in/federico-spiezia
Company Linkedin: https://www.linkedin.com/company/design-accelerator01
Website: design-accelerator.co
Scaling Now?  
Want to speed up your scaling journey with my help? Get in touch with me here to see how I can help! richard@scaleupconsulting.co or visit our website https://scaleupconsulting.co.uk/