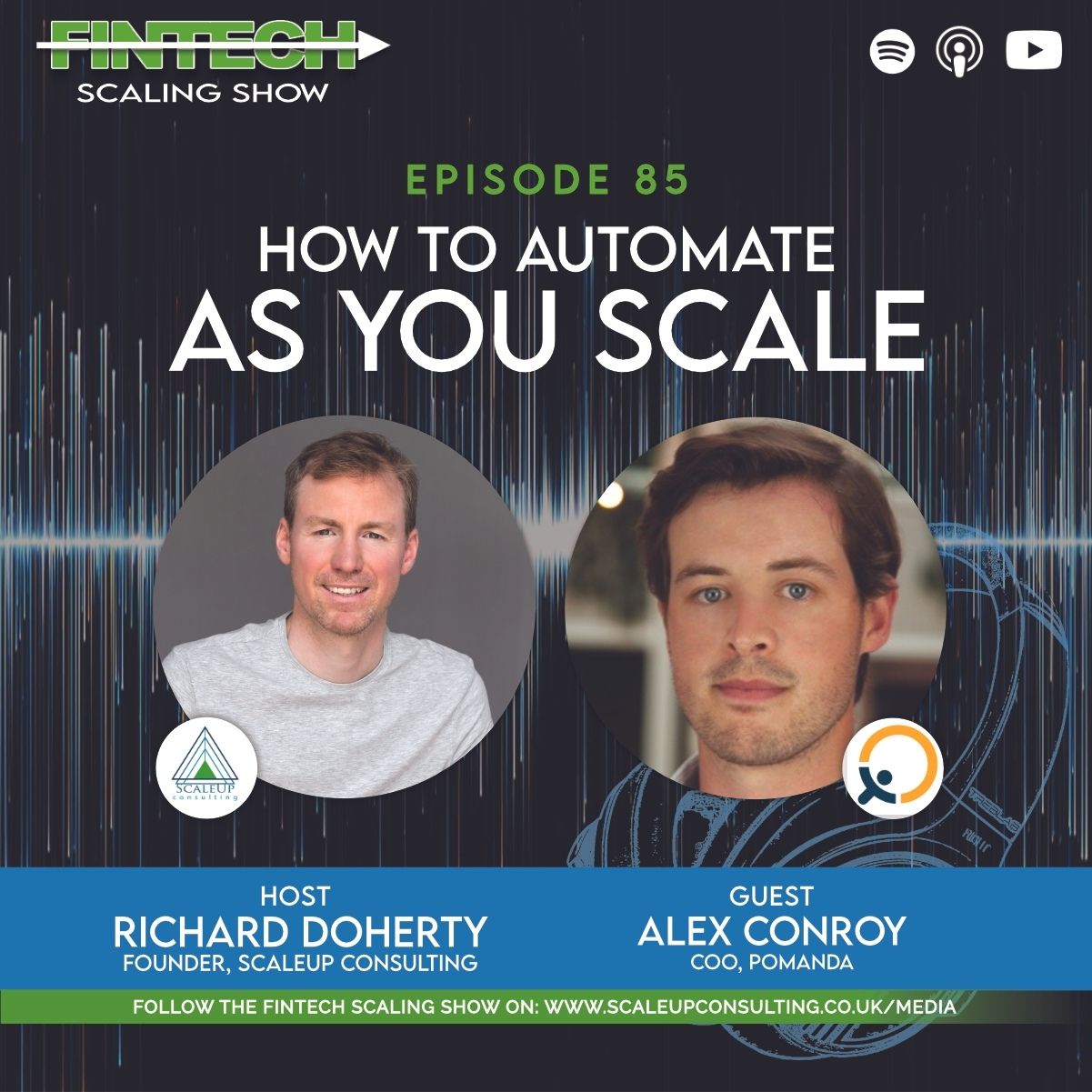 Here's what we talked about:
As you grow, what are you doing to automate your business and go "digital"?
 
What tools and systems are you using to make your business processes flow smoothly and more efficiently?
 
I ask as today on the #fintechscalingshow, Myself and Alex Conroy COO of Pomanda talk through why he's invested in automation and digitizing processes on their way to getting 100,000 (and growing) users checking out their website monthly.
 
We go on to discuss how data is used on a weekly basis to review the customer journey, and make decisions on how to improve and move forward.
 
Find out how business automation helps reduce bottlenecks, save time, increase revenue, and improve efficiency and productivity in the organization. As you scale your business, discover how automation plays a key role in improving operations and performance.
 
Episode Highlights:
º Why SEO is Essential as You Look to Harness Google's Power
º How Consistent Communication Builds Credibility
º Why Iterating and Moving Based on Data is Essential to Move Forward
Quote:  "   We've been focusing very much on the automation side of things and being reactive to people that are responding to our outgoing.  " - Alex Conroy
Links: 
LinkedIn Account: https://www.linkedin.com/in/alex-conroy-92a00544/
Website: www.pomanda.com
Other Social Media Account https://www.linkedin.com/company/pomanda/
Scaling Now?  
Want to speed up your scaling journey with my help? Get in touch with me here to see how I can help! richard@scaleupconsulting.co or visit our website https://scaleupconsulting.co.uk/