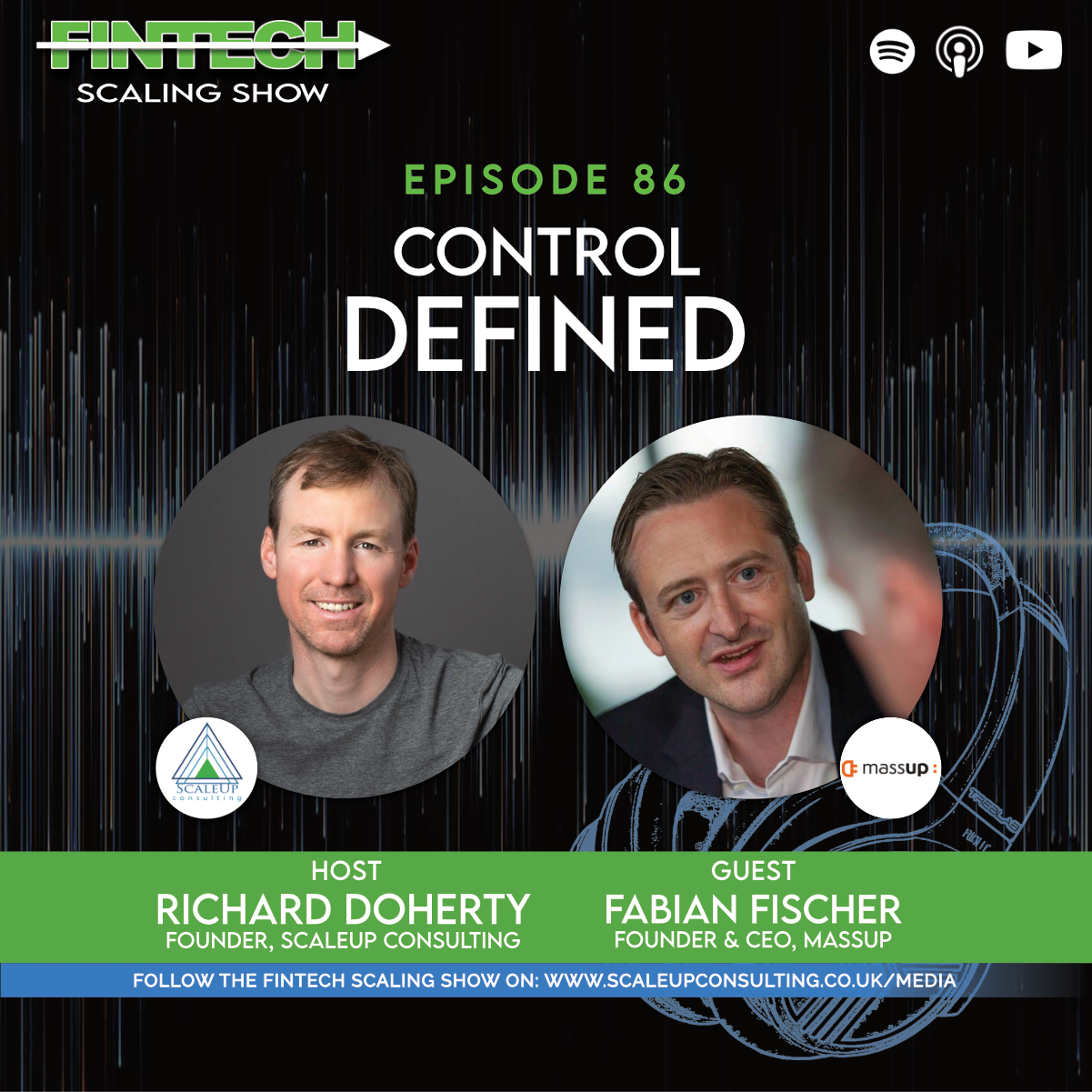 Here's what we talked about:
What do you think of when you hear the word Control?
Maybe, it's micromanagement 
Or even the stress trying to figure out how to control your life and business as you expand 
But what if I were to tell you that control can be positive, and in fact is necessary as you expand yourself and your business
So, in this episode of the ScaleUp Show we speak to Fabian Fischer Founder and CEO of Massup. 
We dive into why control is necessary as you scaleup and how if viewed positively, can provide you and your team the autonomy to get "stuff" done.
We go on to talk through the importance of being at cause and not effect of situations, and how this plays a critical role in determining the success of your life and business.
And check out the bonus section at the end where Fabian flips the scales and asks me a question, before diving into the "flash round"
Quote:  "You always have to understand that you, as a founder or a leader, You don't have all strengths in the world. - Fabian Fischer
Links: 
LinkedIn AccountL https://www.linkedin.com/in/fabianfischer1/
Website: www.massup.de
Scaling Now?  
Want to speed up your scaling journey with my help? Get in touch with me here to see how I can help! richard@scaleupconsulting.co or visit our website https://scaleupconsulting.co.uk/