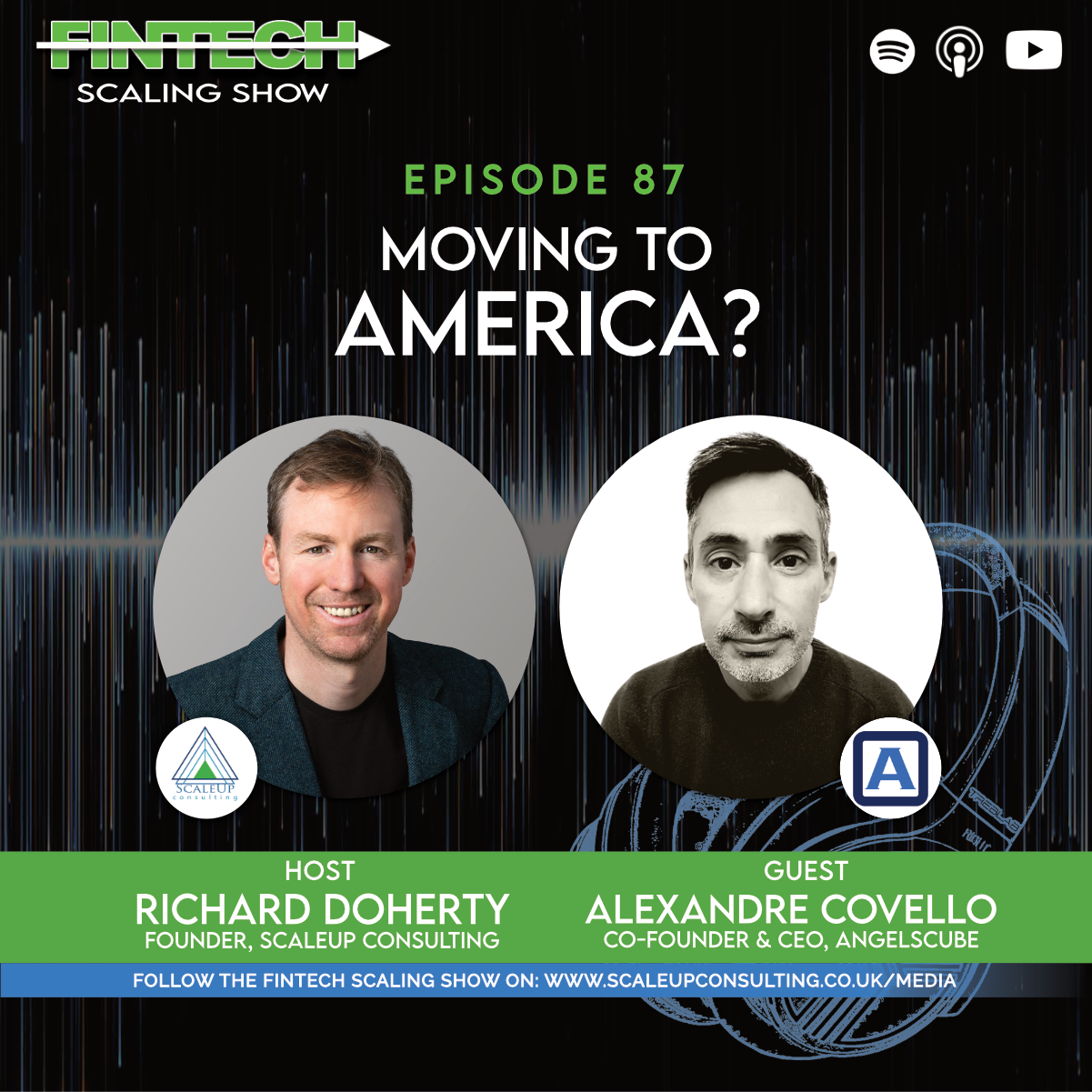 Here's what we talked about:
Are you dreaming of moving to America to continue your expansion story ?
 
I ask as in today's episode of the  #fintechscalingshow, Alexandre Covello, Co-Founder and CEO, of AngelsCube and I talk through some of the practicalities and considerations required to make it stateside.
 
We go on to discuss the internet and uprise of social platforms and why now could be the best time to make a commitment to expand, regardless of political fractions.
 
Lastly, we outline some of the life changes you, as a founder or executive, will have to make as you lead your team into a new market. 
 
Episode Highlights:
 
  • 3 Keys to expanding beyond Europe
  • Lessons from ground zero; 8 reasons why expansion fails 
  • Why having control and funding in place will help you execute
Quote:  "Everything needs to be adapted to you the US way of doing business"  - Alexandre Covello
Links: 
LinkedIn Account: https://www.linkedin.com/in/covelloalexandre/
Website: www.angelscube.com
Scaling Now?  
Want to speed up your scaling journey with my help? Get in touch with me here to see how I can help! richard@scaleupconsulting.co or visit our website https://scaleupconsulting.co.uk/