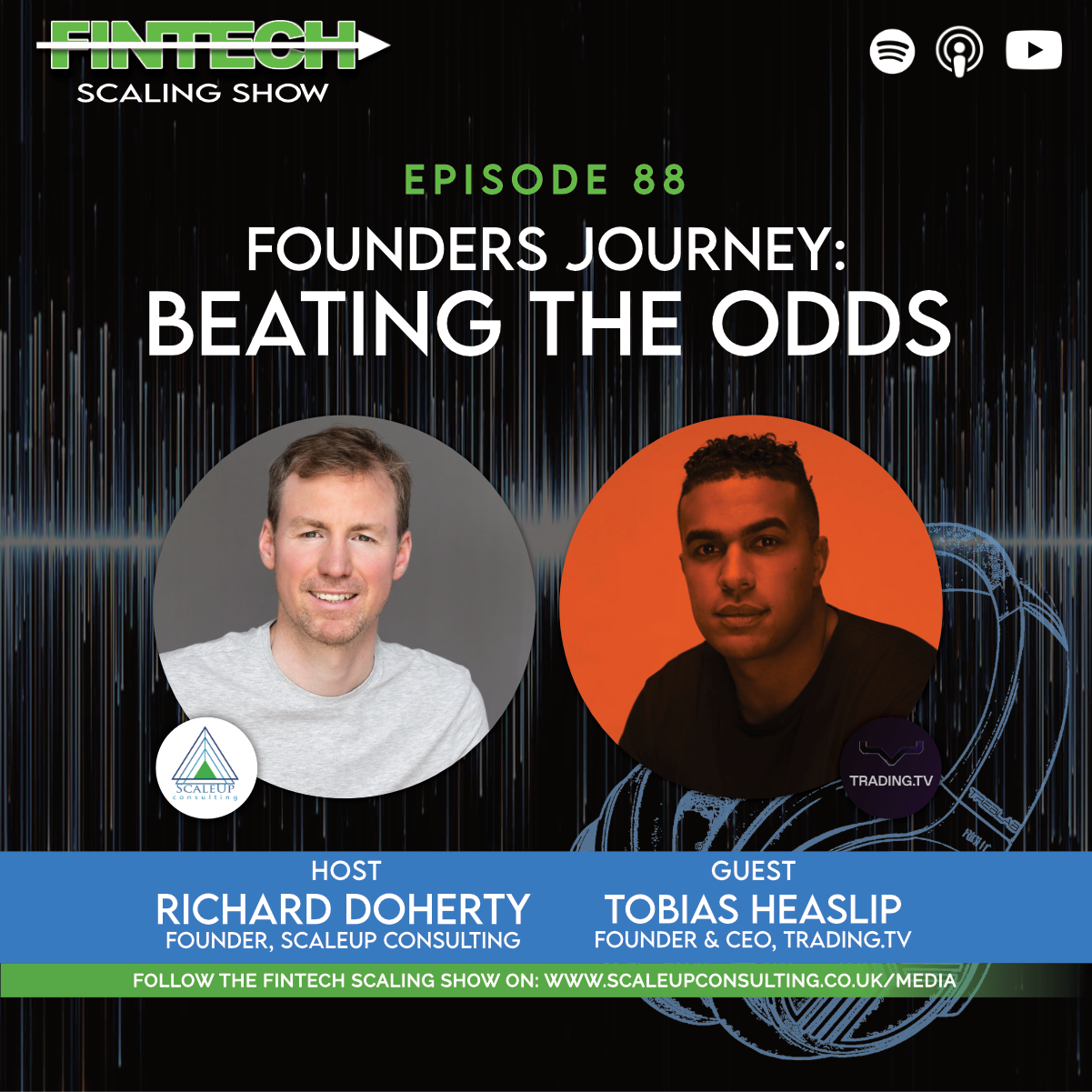 How are you finding solutions to your entrepreneurial journey ?
 
I ask as in today's episode of the  #fintechscalingshow, Tobias Francis Heaslip, Founder and CEO, of Trading.TV  and I talk about how having the confidence to go out and connect with others... 
 
Will not only help you find solutions, but provide a pathway to:
•longer-term higher profits
•Continuous stream of sales
•And even time left over for the rest of your life.
 
We go on to talk through why using life's experiences and being empathetic...
Are crucial elements to achieving your goals as you move forward to your ideal scene.
 
Episode Highlights
 
•What got Tobias to take the leap into the startup world
•The obstacles you need to overcome as you build your startup
•How your current situation or circumstance can help you later down the line
Quote:  "Just keep that mentality going, like small wins every single day, "  -  Tobias Heaslip
Links: 
LinkedIn Account https://www.linkedin.com/company/trading-tv/mycompany/?viewAsMember=true
Website www.trading.tv
Other Social Media Account https://twitter.com/tradingtv
Scaling Now?  
Want to speed up your scaling journey with my help? Get in touch with me here to see how I can help! richard@scaleupconsulting.co or visit our website https://scaleupconsulting.co.uk/