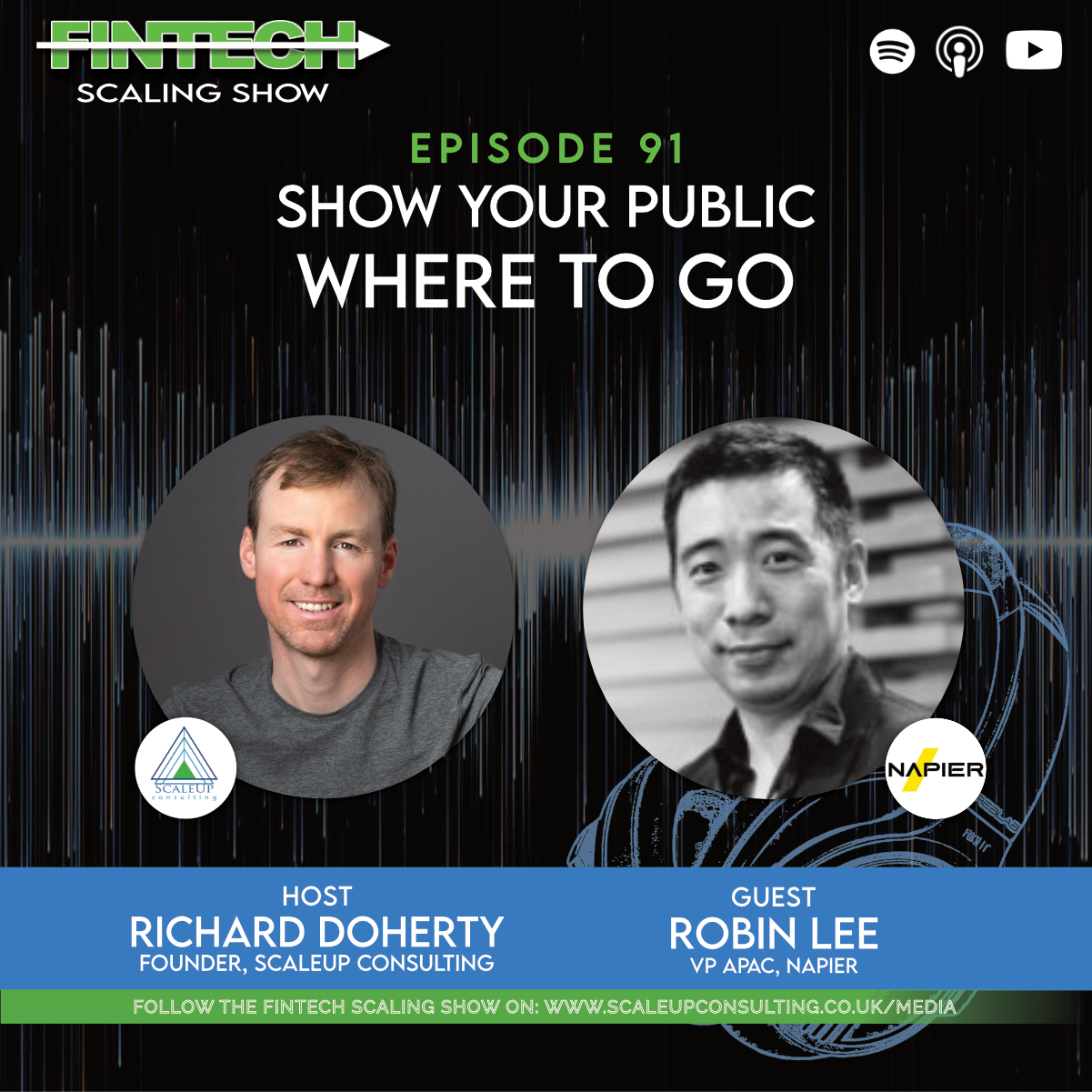 Here's what we talked about:
How do you convince potential buyers to take action?
How do you convert visitors into loyal customers?
How do you promote your products or services in a manner that consistently attracts ready-to-buy customers to your business?
I ask these questions as in today's episode of the #fintechscalingshow, Robin Lee 李显龙 (Fintech & Regtech Executive) and I discuss...
The attributes and qualities that help Founders & Executives encourage their target audience to take action.
Learn how important purpose, credibility, and knowledge are in building up trust among customers, and how they will help you become a leader your public wants to follow.
𝗘𝗽𝗶𝘀𝗼𝗱𝗲 𝗛𝗶𝗴𝗵𝗹𝗶𝗴𝗵𝘁𝘀:
The three-step formula to getting your public to take an action

Why fully immersing yourself in the "problem" matters

How to leverage social tools to communicate to your public
Quote:  "And no matter who you are, whether you're that guy on the ground, or whether you're that,  that presidential vigor, think it's important to be listening.   "  - Robin Lee
Links: 
LinkedIn Account: https://www.linkedin.com/in/robin-lee-李显龙-b8948a/
Website www.napier.ai
Scaling Now?  
Want to speed up your scaling journey with my help? Get in touch with me here to see how I can help! richard@scaleupconsulting.co or visit our website https://scaleupconsulting.co.uk/