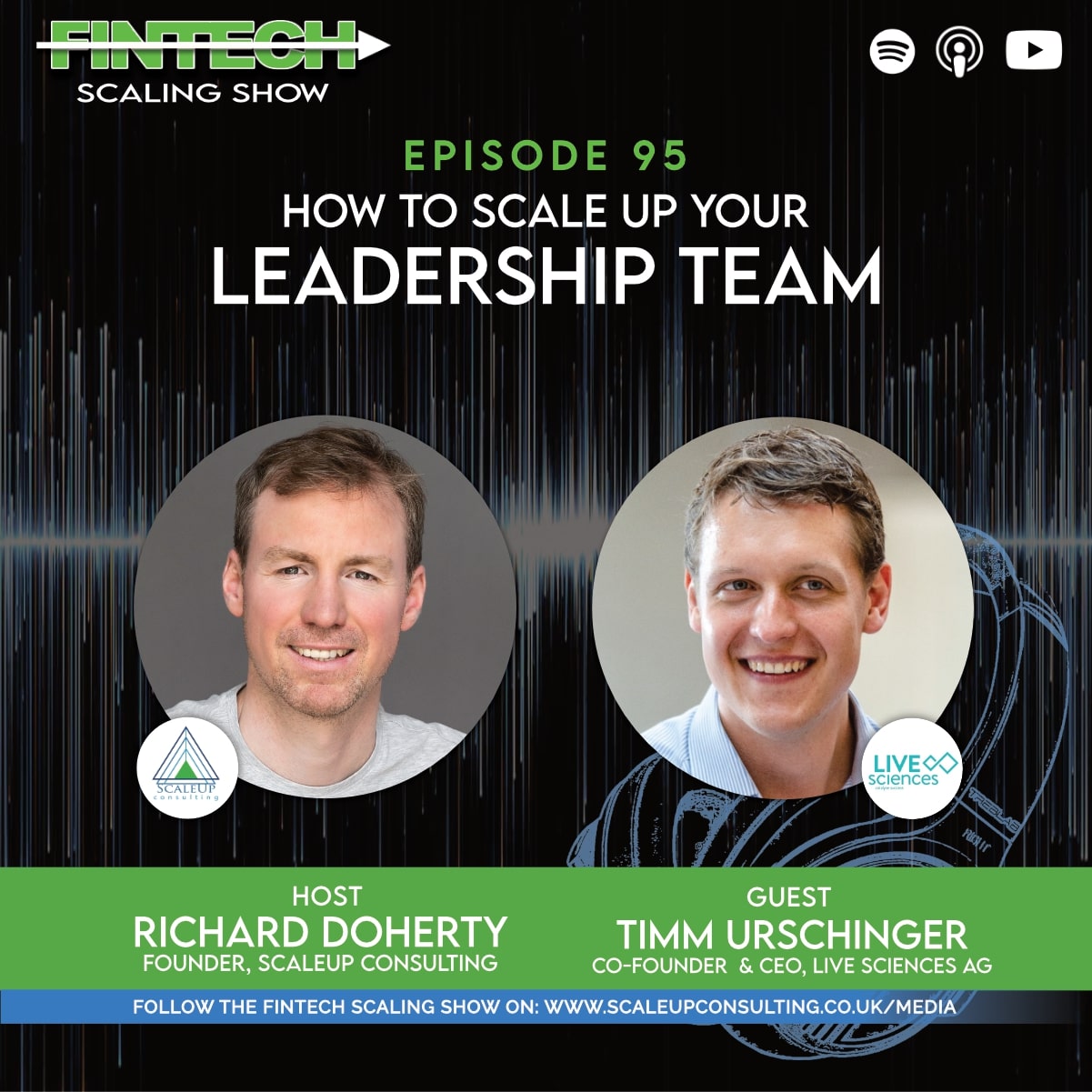 Here's what we talked about:
How do you scale up your leadership team as your company expands?
What criteria should you consider when promoting team members or hiring external candidates?
 
I ask as in today's episode of the #fintechscalingshow, Timm Urschinger, Co-Founder & CEO, LIVEsciences AG and I talk about strategies you can implement when you're planning to expand.
As a founder or executive, learn alternative strategies outside "the command-and-control" leadership style..
Which allow teams to self organise, allowing your teams to increase productivity and adapt to changes with increased confidence and speed.
Moreover, discover how you can perform a role that delivers results and motivates team members to contribute to the overall success of your company without being in the business 24/7.
Episode Highlights:
⦁        How leadership teams can exist without hierarchies
⦁        Why hatting your roles is crucial to your expansion
⦁        How to leverage new media communication channels to help you scale
Quote:  " I find purpose and values are usually relatively well aligned.  "  - Timm Urschinger
Links: 
LinkedIn Account: https://www.linkedin.com/in/timm-urschinger/
Website https://livesciences.com/
Scaling Now?  
Want to speed up your scaling journey with my help? Get in touch with me here to see how I can help! richard@scaleupconsulting.co or visit our website https://scaleupconsulting.co.uk/